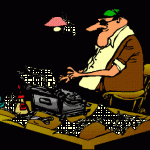 Thursday is typically the day when I go into a darkened room to write the weekly newsletter about current hot topics or my personal experiences of contact centres however for this newsletter I wish to advise you of important developments on www.contact-centres.com.
In December 2013 we conducted a survey to the subscribers of www.contact-centres.com to gauge their opinion of the website and, perhaps more importantly, how it could be improved. It was good to note that we received confirmation that we were providing up to date news and information which was the main reason for either subscribing or visiting the website however we were advised of areas which we could improve upon.
Taking what can be deemed as 'negative feedback' and turning it into a positive I am delighted to advise that we are launching two new services to compliment www.contact-centres.com details of which are below.
www.contactcentre.guru
Our Readers and Subscribers asked for a 'Forum' to, for example, start discussions, pose and answer questions and to learn about new developments in the industry from both fellow professionals and appointed 'Gurus', industry experts in specific fields.
As at time of emailing we anticipate the website 'going live' 1st week of May 2014.
www.contactcentre.events
Again based upon feedback received from our Readers and Subscribers and also from feedback from exhibitors at industry events, it was clear that there is a urgent need or requirement for a series of regional roadshows where industry professionals can come together debate a range of current topics all of which will enable your contact centre 'to perform better tomorrow than it performed today'.
As at time of emailing we are in the advanced stages of finalising both the content and format of these roadshows and also liaising with the Marriott Hotel venues which will be Edinburgh, Leeds, Cardiff and Newcastle.
We are delighted to be able to launch both the websites and the series of events which will be invaluable additions to both www.contact-centres.com and also to the contact centre industry which we are proud to be a part of.
Comments as always, good to bad, to ed@contact-centres.com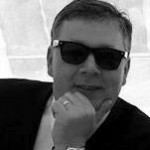 Have a good week ahead,
Regards
The Editor