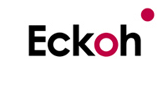 Eckoh Wins 'Best Call Centre Solution' at Card Not Present Awards – Eckoh impress US industry expert judges at CNP Awards, triumphing with the brand new Award for 'Best Call Centre Solution'
Secure payments and contact centre solutions provider Eckoh are delighted to have been awarded the prestigious Card Not Present ("CNP") Judge's Choice award for the 'Best Call Centre Solution'.
The CNP Awards, which were hosted in Orlando, Florida, are the only awards globally to specifically focus on security solutions for card payments made when the customer is not present, such as over the phone, on the internet or on a mobile device. The nominations came from an international scope of companies and Eckoh was chosen by the expert judges over some of the largest international secure payment providers to receive this award.
All Eckoh's CNP payment solutions are fully compliant with Payment Card Industry Data Security Standards ("PCI DSS") and as a Tier 1 accredited Service Provider Eckoh has maintained this highest status level uninterrupted since 2010. Eckoh's solutions include CallGuard, which allows contact centre agents to take payments securely; Haloh, which uses tokenisation to secure phone and web payments, and EckohPAY, a completely multi-channel fully automated payment process. The breadth, versatility and ease of implementation of Eckoh's CNP PCI compliant solutions, which are tailored to accept and secure 100% of all inbound payments from card not present sources, has already led to successful implementations for over 60 organisations across more than 10 countries.
A day prior to the awards Eckoh presented its CallGuard On-Site case study at the CNP Expo, alongside Paul Thompson, Vice President of Administration/CFO, Cooperative Response Center, Inc, one of Eckoh's recently secured US customers, which provides contact centre, central station and software to over 300 members in 41 US states.
Paul commented, "The biggest hurdle we have had to overcome was finding a solution that would allow us to continue offering 100% caller and agent interaction as well as 100% recording of payment calls. Our answer was found in Eckoh."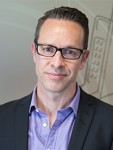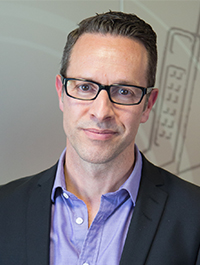 Nik Philpot, CEO of Eckoh says, "It is an honour to receive the award for Best Call Centre Solution from the judges at CNP in the face of tough international competition. At Eckoh we are proud to be helping organisations around the world to become more secure, to eliminate fraud and to protect their customers' data. We hope that this recognition will serve to raise awareness with even more companies that Eckoh has proven solutions to these challenging security problems."
---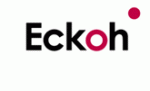 Eckoh is a global provider of secure payment products and customer service solutions, working with organisations in over 10 countries around the world.
Our range of secure payment products removes customer card data from contact centres and IT environments. They are designed to help merchants reduce the risk of fraud and become compliant with the Payment Card Industry Data Security Standards (PCI DSS). Eckoh's CallGuard product can be deployed on the customer's site or hosted in the Cloud. It allows contact centres to take card payments from customers without their agents seeing, hearing or accessing card data in any way. We have been a PCI DSS Level One accredited Service Provider since 2010 and we currently process over $1 billion in card payments annually.
Eckoh's customer service solutions enable payments, transactions and enquiries to be processed without the caller needing to talk to a contact centre agent. This significantly reduces our clients' costs, whilst freeing up their agents to deal with more complex enquiries. These solutions are delivered over the phone, web and mobile devices. Eckoh is the largest provider of such hosted services in the UK.
For additional information visit the Eckoh Website or view their Company Profile