Echo Managed Services, one of the leading providers of outsourced contact management services, has appointed Nigel Baker as its new Managing Director.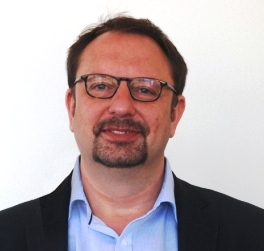 Nigel takes the helm at Echo as it accelerates its drive to deliver complex, multi-channel customer contact service programmes for organisations of all sizes.
Nigel joined Echo as Operations Director eight years ago where he had full strategic, financial and operational management responsibility for Echo's outsourced contracts. The company already handles customer interactions for leading organisations including the Royal Air Force, the Skills Funding Agency and the National Apprenticeships Service, the Financial Times, Guardian Media Group and South Staffordshire Water.
Commenting on his appointment, Nigel Baker said:
"Echo is a growing and vibrant business with a very bright future. I look forward to continuing to work with my team as we focus on delivering further growth of both Echo's contact management and technology offerings."
Phil Newland, Echo's outgoing Managing Director, added:
"Nigel has been pivotal to much of the success that Echo has achieved, from the contract award win with Northern Ireland Water back in 2006 through to our acquisitions, the transformation of our debt collection performance and the setting up of Echo India to name but a few. With his proven track record and strong leadership skills Nigel is the natural choice to lead Echo into an even more successful future."
As Managing Director, Nigel has full responsibility for board leadership, strategic direction, financial accountability and key client relationships and is also a member of South Staffordshire Plc's Executive Management Team.