Back office is critical to successful customer relationships and yet UK businesses are not measuring performance and productivity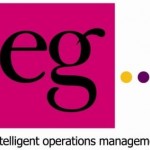 The back office is the Cinderella when it comes to workforce optimisation, with the majority of companies trying to make do with spreadsheets, front office solutions or simply doing nothing at all. This is according to the latest findings into operational management and employee productivity from eg solutions*, a back office workforce optimisation company.
Almost all organisations asked in the study (94 per cent) said that they wanted to manage performance better, but the majority (26 per cent) are focused on the front office. Only 10 per cent of companies are currently managing performance in the back office and over a third (36 per cent) of organisations said that they do not manage the performance of either part of the business.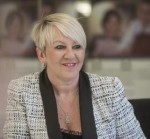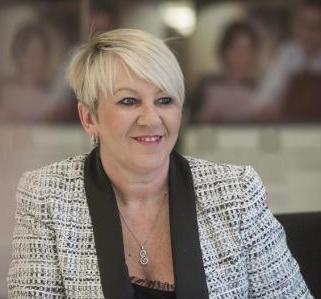 "There is clearly a desire to improve workforce management amongst the companies we surveyed, especially in the back office, and these results further support the latest research from DMG Consulting which states that the back office workforce optimization market is worth a potential $3 billion," stated Elizabeth Gooch, Acting Chief Executive of eg solutions.
"The issue is which solution to use in this crucial part of the business. As one of our customers recently said: "the back office is the first line of defense in delivering optimum customer service"," she added.
Even when back office performance is being measured half of the companies surveyed stated that this is done via spreadsheets. By their very nature spreadsheets can only provide either a historic picture of performance, or be used to create a forecast for the future. But when fast paced service is a growing expectation, their value decreases. The majority of businesses are now demanding real-time performance management so they can quickly and flexibly respond to their customers' needs.
Gooch continued: "38 per cent of the organisations we surveyed are trying to use traditional front office workforce management tools and/ or performance management software in the back office. There is an increasing demand from our customers to implement front office management practices in the back office particularly forecasting and scheduling. Front office workforce management supports these practices and is more real-time but it's just not fit for purpose,"
"The front office has more or less complete control of work that agents are expected to do, albeit that the work may arrive in unexpected peaks and troughs. This enables them to compare actual performance against forecasting and make changes intra-day.
"But the back office is more complex, with all sorts of work arriving via a range of different channels, feeding into multi-stage processes, across multiple departments. Front office workforce management tools are not built to handle this complexity. Back offices need exactly the same capability as the front office; the means to capture all work and provide a single view across all departments of all work that needs to be done. Only then can forecasting, scheduling and performance management become truly effective."
The companies surveyed already recognise this issue stating that, as well as forecasting and scheduling, the key tools for monitoring and managing the back office are: real-time and historic reporting, attendance and productivity management and the ability to capture, prioritise and allocate all work.
In addition to finding software that is fit for purpose to support improved operations management, companies also see the key challenges as being their legacy IT systems (45 per cent) and staff resistance to change and being monitored (37.5 per cent).
Elizabeth concluded: "The back office plays an increasingly important role in how an enterprise interacts with its customers. Get this part of the business wrong and it can impact that customer service relationship permanently. It's worth investing in applications that are purpose built to support best practice operations management in the back office, instead of trying to "make do" with other available solutions."
*60 operational leaders in UK businesses, with 69 per cent operating within the financial services sector