According to the UK Contact Centre Salary and Skills Guide, published today by the CCMA (Call Centre Management Association), frontline roles have seen a 11% increase in salaries in 12 months. The report also documents the trends in learning and development, the need for career pathways and the importance of the entire candidate experience.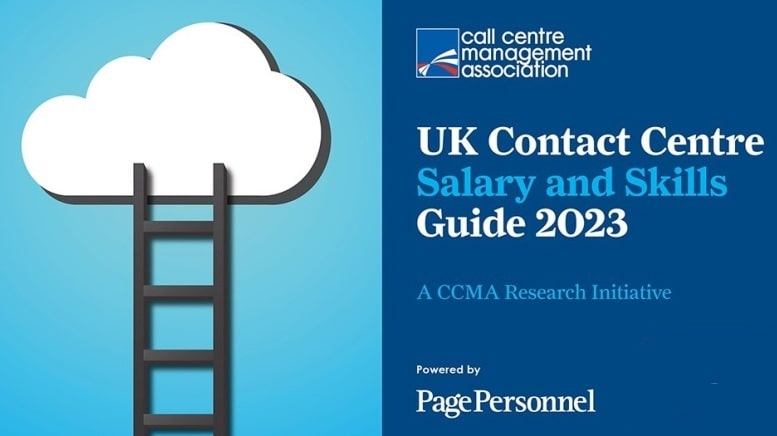 This second annual report, supported by Page Personnel, gives CCMA members access to data about the salaries of 16 roles across the contact centre, providing data by region for the most in-demand roles such as Complaints Handlers, Contact Centre Managers and Head of Customer Experience. The report also provides insights into how roles are changing, the skills needed in the contact centre and also the growing demand from employees to work for organisations that have a clear and virtuous purpose.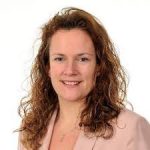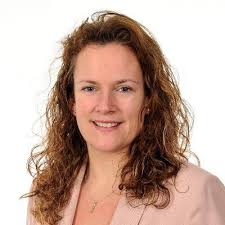 Leigh Hopwood, CEO of the CCMA, commented
"Our industry will always be impacted by macro and environmental changes. With the cost-of-living crisis resulting in increased customer contact, and artificial intelligence bring new opportunities, the roles and the skills needed in the contact centre are adapting fast,"
The frontline role continues to build in complexity. I think it's fair to say that the calibre, resilience and empathy required of our frontline colleagues is greater than ever. The need for colleagues to be more technically proficient, to have a more consultative almost counselling approach, and to meet more stringent regulation requirements, requires a different set of skills. The role is more sophisticated and emotionally draining than ever before. So, it is encouraging to see customer service advisor salaries increase by 11% in the year, from £21,500 to £24,000."
Supported by data and expertise from Page Personnel Customer Service and Contact Centre, the UK Contact Centre Salary and Skills Guide provides evidence of the salaries offered for roles including Advisor and Team Leader, through to Head of Contact Centre and Head of Customer Experience, and includes specialist roles such as Telesales, Collections Handler, Data and Insights Analyst, Contact Centre Trainer and Resource Planning Manager.

Katy Bevan, Page Personnel's Business Director, explains,
"We believe it's crucial to understand the shape of the industry you operate in and key trends and information from the talent market. That's why we have worked with the CCMA to put this comprehensive guide together,"
"Although salaries and benefits are as important as ever, there are now other things at play. It is also essential that businesses create an environment where employees feel valued, supported, and have opportunities for career progression.
As the contact centre industry continues to evolve, it is important for businesses to adapt and provide ongoing training and development opportunities to their employees to ensure they have the skills and knowledge needed to succeed in these changing roles. This will help them to meet the demands of customers, stay competitive, and continue to provide excellent customer service."
Key highlights from the guide include:
1.  Frontline customer service advisor salaries rose by 11% in the year.
2.  Increase in salaries paid for resource planning roles by 17%.
3.  1 in 2 people want to work for a company that aligns with their values.
4.  Digital competencies recognised as a key skill for frontline roles.
5.  Leaders need to be able to understand and apply business insights.
6.  Training increasingly used to engage frontline colleagues.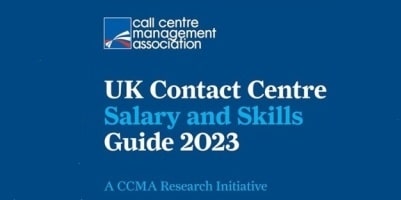 The UK Contact Centre Salary and Skills Guide is only available to members of the CCMA and is free download.
To watch the launch event and to request a copy, Click Here
For nearly 30 years, the CCMA (Call Centre Management Association), as the longest established contact centre industry body, has been dedicated to supporting contact centre leaders across the UK.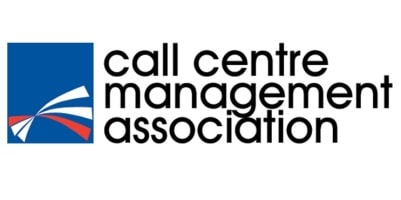 Founded on the principles of sharing best practice and networking to improve skills and knowledge, the CCMA is a thriving community that represents leaders from a huge cross-section of the industry.
Membership of the largest community in the industry offers unique opportunities, such as free annual benchmarking of 20+ KPIs, free entry into the UK National Contact Centre Awards and free tickets to the UK National Contact Centre Conference, invites to Executive Networking Dinners and exclusive events for members-only. Members also benefit from discounted training through the UK National Contact Centre Academy, the industry's training partner.
For additional information on the CCMA view their Company Profile