So Why Should I Attend Customer Contact Expo? – Ann-Marie Stagg, CEO of CCMA, gives 5 reason why, like her, you MUST attend.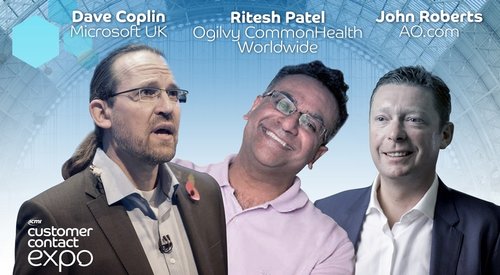 Customer Contact Expo is aimed at helping people in the contact centre industry to make big improvements to the way they work, by providing practical education and the latest contact centre technology.
To give you an idea of how you'll benefit I've listed my top 5 reasons for attending:
Killer Keynote Presentations
Ritesh Patel, EVP & CDO at Ogilvy CommonHealth Worldwide and John Roberts, Founder & CEO at AO.com will be speaking about how they have driven exceptional customer experience and how you can do the same in your contact centre.
Exhibitors at Expo
Meet over 150 suppliers covering every angle of the industry from omnichannel to workforce optimisation. Suppliers include: Interactive Intelligence, Genesys, Oracle, Zendesk, Aspect, 8×8, Voxbone to name but a few.
Catch up with old friends!
The CCMA Will be next door for judging for the European Contact Centre & Customer Service Awards. So what better way to catch up with all the familiar faces!
200 speakers. 15 theatres. All free
Customer Contact Expo is co-located with Technology for Marketing and eCommerce Expo so if you register for one you can benefit from everything on offer across the three shows, covering the entire customer journey.
New Research and Benchmarking
Hear the results of the latest Top 50 Companies for Customer Service benchmarking research and attend Dimension Data's session to hear the Global Contact Centre Benchmarking Report. There's also so many more presentations which will help you see how you stack up against your peers.
---
Additional Information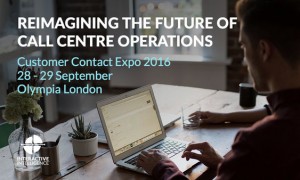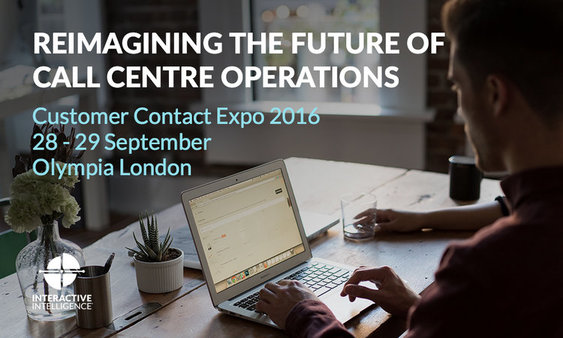 Ann-Marie Stagg is CEO of CCMA – For additional information on CCMA visit their Website or view their Profile
Intelligence Intelligence are Headline Partners at Customer Contact Expo 2016 (28th – 29th September 2016) at which visitors can view a live demo of PureCloud Engage
To view the full conference programme Click Here
To view the full exhibitor list Click Here
To register for the event Click Here