2021 The year of the customer experience in the contact centre where technology will intertwine as businesses vow to conquer CX in 2021
Richard Farrell, Chief Innovation Officer at Netcall discusses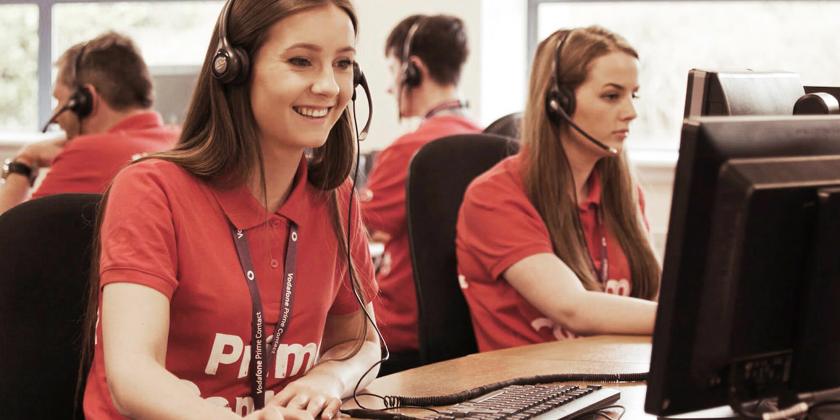 It has been a year of rapid and huge change for business, and the pandemic has shone a light on the importance of customer experience. The landscape for brand-customer interactions changed dramatically when physical visits and face-to-face contact were restricted. For many, contact centres and other virtual platforms were instrumental in making sure customers got the necessary help or advice they needed – whether in relation to their health or finances. But with recent research showing that two-thirds (69%) of consumers agree that bad customer experience over the phone negatively impacts the way they feel about a brand, this rising enabler of customer service also has a huge impact on long-term loyalty.
As we head into 2021, it will be more important than ever for businesses to get their customer service offerings right, due to increasing financial difficulties, a delayed backlog of appointments and a rise in online shopping habits – to name just a few factors. There are a number of trends that I predict we will see unfold and develop as companies continue to find their feet in this volatile climate – all of which should help streamline and progress customer relations. But one factor remains fundament to business success – the focus should always remain on the customer, with innovative technology being merely a facilitator for agile customer interactions.
 1. 'Total experience' as a combined approach 
Rather than approaching customer experience in silos, 2021 will see the focus shift to 'total experience' (TX), which combines customer, employee and user experience. The direction of travel for next year and beyond must be people-centric, underpinned by automated process technologies that support individuals at every touchpoint. A TX strategy helps brands improve the experiences of customers overall and in turn transforms over-arching business outcomes.
Whilst this concept is nothing new, there will be a growing need for it in the year ahead in order to help combat current customer experience challenges. In 2019, Gartner named multiexperience as a top strategic technology trend, which has now been surpassed by the concept of TX. With the level of demand rising and even more pressure being placed on businesses to meet rising customer expectations, organisations that provide a true TX could greatly outperform competitors across key satisfaction metrics in the years to come. Here, there are a number of Platform-as-a-Service (PaaS) technologies that can help streamline a business's TX strategy, including low-code technology, which enables business users to build custom applications and processes that align with these strategies.
 2, Telephones vs. self-service channels
There is no denying that 2020 saw a rapid shift to digital, with many businesses now offering a variety of digital platforms as a way to engage with customers to replace face-to-face contact – and this is set to continue throughout 2021. Research found that 41% of UK consumers said phoning a contact centre had actually replaced face-to-face and in-store interactions with brands – indicating that a telephone customer service channel will be a vital and effective tool as we head into 2021. But with further findings revealing that one in three UK consumers believe businesses should be available by phone 24/7, this will pose a significant challenge for businesses in 2021. This expectation will raise the bar for many organisations, and businesses will need to streamline daily business processes to enable this.
However, as the demand for round-the-clock services will continue to increase, so will the need for businesses to have a multitude of channels to ensure that they can cater to all. It seems that self-service channels will also become a key method of communication between customers and brands – as two-in-five (43%) respondents already prefer to use self-service channels such as online chatbots rather than phoning a call centre.
Worryingly, a staggering 35% of centres lack the technology needed to support multiple contact channels. This wastes resources, frustrates customers and personnel, and produces low-quality CX. This is where innovative technologies must come in to help break down those barriers.
 3. Hyperautomation
Amid accelerated, digital-first process automation and a need to continually achieve optimum customer service, all eyes will be on internal business efficiency as we move into the year ahead. The need to respond to rising customer demands in times of difficulty has shone a spotlight on inefficient and outdated processes and forward-looking businesses should now be looking beyond traditional RPA (robotic process automation) in order to overcome this.
Hyperautomation has quickly become a key strategic move for businesses, given the huge demand for automating repetitive manual processes and tasks, and this trend is definitely one to keep watching as 2021 kicks off. What hyperautomation is set to facilitate is the transition from task-based efficiencies beyond the capability of humans, to process-based efficiency across entire entangled business ecosystems. By bringing the focus back towards more customer-facing and relatable ROI, such as engagement, productivity, revenue and satisfaction, the ultimate goal of hyperautomation becomes more achievable and understandable. To further enhance these efficiencies, PaaS technologies can be easily integrated with automation, and will prove pivotal in enabling businesses to embrace the many benefits of hyperautomation.
Over the coming years, the convergence of traditional enablers like automation and more recent solutions across AI and big data will transform how businesses are able to meet customer expectations. By 2022, Gartner predicts that 65% of organisations that deployed RPA will introduce the AI, machine learning or natural language processing algorithms that would evolve a company's infrastructure to hyperautomation.
 4. Tools to help grasp and embrace these technologies
Customer engagement is now happening on an increasingly digital level and many processes that may have worked once now need re-examining or potentially updating. COVID-19 has been an accelerator of this change, and businesses must act quickly in order to keep pace over the year ahead.
Clearly there is more work to be done by businesses to ensure customers are catered for effectively in the year to come. But to be able to do this, employees and customer service agents must also be empowered with the right tools to do their job, both in the office and remotely. This means the right information being readily available, as well as systems and processes that remove friction from customer and user journeys. RPA and low-code technology, as examples, can help support employees by quickly gathering information from multiple systems and performing steps once an interaction completes. This will prove invaluable for improving customer experience and efficiency in the new year and beyond, as businesses continue to adapt to the changing business landscape.

Richard Farrell is Chief Innovation Officer at Netcall
Netcall is a leading provider of low-code and customer engagement solutions. A UK company quoted on the AIM market of the London Stock Exchange. By enabling customer-facing and IT talent to collaborate, Netcall takes the pain out of big change projects, helping businesses dramatically improve the customer experience, while lowering costs.
Over 600 organisations in financial services, insurance, local government and healthcare use the Netcall Liberty platform to make life easier for the people they serve.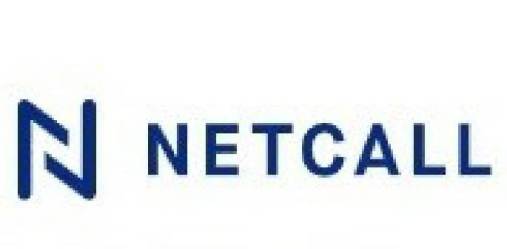 Netcall aims to help organisations radically improve customer experience through collaborative CX.
For additional information on Netcall view their Company Profile