Top 5 ways contact centres are innovating today for long-term CX success
Staring down the possibility of indefinite shop and outlet closures, extended stay-at-home-orders, and ongoing social distancing restrictions, CX leaders were forced to act fast to achieve business continuity amidst the COVID-19 outbreak.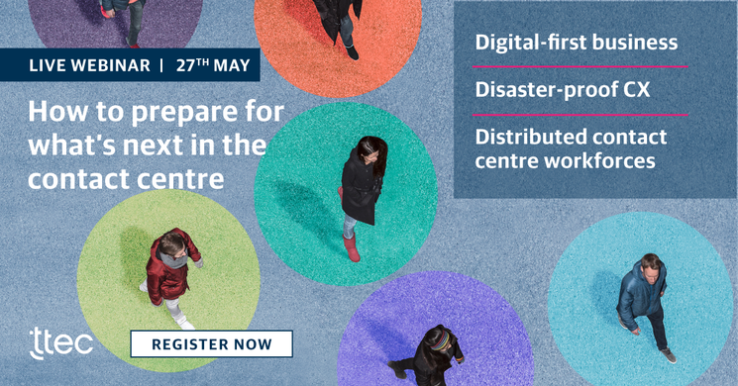 Join TTEC for a forward-thinking webinar with our top CX experts as they conduct a deep-dive into the most useful crisis-inspired innovations we've witnessed over the past month.
In this webinar, find out what's working in the contact centre, what's not, and what you can do now to move your organisation beyond survival mode.

Watch and listen to this webinar to learn:
– The top 5 emerging contact centre innovations worth embracing long-term
– What you should be doing now to disaster-proof your CX and ensure business resilience
– How to safeguard confidentiality and cybersecurity in hybrid work environments
– Smart strategies for building a digitally-resilient organisation from the inside-out

To register for the Webinar 27th May 2020 Click Here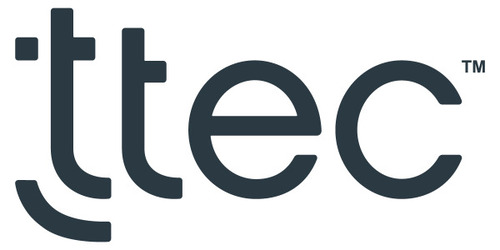 TTEC Holdings, Inc. is a leading digital global customer experience (CX) technology and services company focused on the design, implementation and delivery of transformative customer experience, engagement and growth solutions. The Company's TTEC Digital business provides insight-driven, outcome-based and AI-enabled omnichannel cloud platforms and CX consulting solutions and its TTEC Engage business delivers operational excellence through customer care, acquisition, retention, fraud prevention and detection, and content moderation services.
Founded in 1982, the Company's 49,500 employees operate on six continents across the globe and live by a set of customer-focused values that guide relationships with clients, their customers and each other.
For additional information on TTEC view their Company Profile