How to Navigate the Complexity of Digital Transformation
Contact Centre Webinar Hosted by TTEC and Genesys 6th July 11.00am – 12.00pm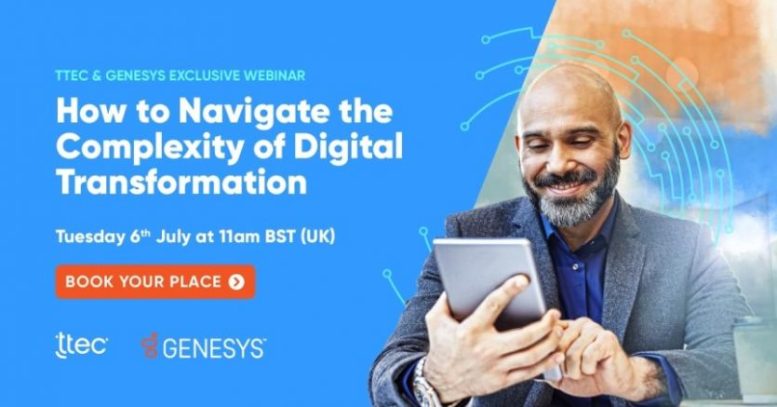 Today's contact centre is much more than just a place to answer calls. Traditional call centres are evolving into customer experience hubs that incorporate
CRM systems, analytics, workforce management, omnichannel, journey orchestration, automation, social media and more. Digital channels like chat,  messaging and video are commonplace. Instead of single interactions, companies are placing more emphasis on the total customer experience — across channels — throughout their relationship with a brand.
Join TTEC & Genesys for an exclusive webinar on How to Navigate the Complexity of Digital Transformation, taking place on Tuesday 6th July at 11am BST, featuring guest speaker Gilles Talbot, Strategic Business Consulting Director at Genesys.
Join us to learn how to:
»  Orchestrate Customer Journeys
»  Reduce Human Dependency for Customers and Employees
»  Enable a Channel-Less Customer Journey
»  Add Intelligence to Support Easy Contact Centre Interactions
» Continuously Add Value with Actionable Analytics

For additional information or to register for the Webinar Click Here