Ultracomms partners with CallMiner to add market-leading interaction analytics solutions to its PCI certified cloud platform
– Enables contact centres to improve agent productivity and performance to deliver a better customer experience
– Delivers unrivalled compliance solution to financial services contact centres and collection agencies
Ultracomms, Europe's first cloud contact centre services provider and CallMiner, Inc., rated first in customer satisfaction for customer engagement analytics, today announced a new partnership to provide contact centres across the UK with advanced cloud-based Interaction Analytics solutions. Under the partnership, Ultracomms customers will now have access to a uniquely powerful integrated cloud contact centre solution that simultaneously enhances compliance and supports agent productivity and performance improvements.
Integrated solution delivers significant customer benefits
This announcement follows the news earlier this month that Ultracomms achieved the Payment Card Industry Data Security Standard (PCI DSS) v3.1 Level 1 accredited service provider status for its entire cloud platform. By adding CallMiner's Eureka interaction analytics solution, Ultracomms customers can capture and analyse 100% of customer interactions across all communication channels, including calls, chats, emails and social media. This delivers a number of powerful benefits, including:
– Helping organisations improve contact centre performance by analysing all interactions for all agents, rather than basing decisions on a small sample of calls
– Making full FCA compliance very simple by providing access to all interactions
– Identifying best practice and agent strengths so that not only can the skills of individual agents be matched to tasks but also the performance of the whole team can be raised
– Introducing a competitive spirit amongst agents by providing each agent with their own dashboard that anonymously compares their performance with best-performing agents
– Identifying the optimal path for customer interactions so that best practice can be shared across the team
– Enabling contact centre managers to become more effective by switching their time from listening to a small sample of calls to identifying and delivering more targeted and intelligent coaching based on all interactions.
Simplicity of integration supports rapid deployment
Because it is very easy to integrate Eureka with Ultracomms' cloud platform, clients will be able to deploy and feel the benefits in a matter of weeks.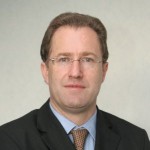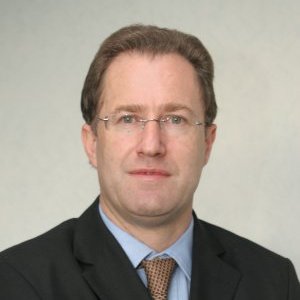 Robert Bates, Chairman of Ultracomms said,
"As an enterprise-level provider of cloud and on-site PCI solutions for contact centres, enabling our clients to deliver the best customer experience, maximise their productivity and fulfil their compliance obligations is central to our customer focussed strategy. By integrating CallMiner's Eureka we can provide the insight and data our clients need to do just that.
CallMiner's solution stood out as both the best technological and cultural fit for our business and our own platform. We can see why they are ranked number one for customer satisfaction."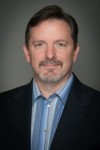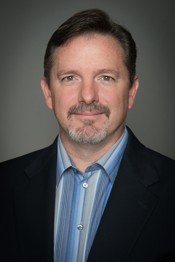 Jeff Gallino, CTO and Founder of CallMiner, said:
"We are delighted that Europe's first cloud contact centre services provider has decided to integrate Eureka with its solution.
It proves the commitment of both companies to deliver optimised customer engagement and an increased return on investment."
---
Additional Information
Ultracomms was founded over a decade ago as Europe's first cloud-based contact centre services provider.  Today, the company is positioned as one of the UK's most innovative in the market, with both PCI DSS level 1 certified on premise and cloud solutions. Its' services help clients to achieve: better customer engagement and real-time responsiveness; reduced contact centre cost of ownership; simplified infrastructure; staff optimisation; compliance; and visibility of contact centre performance.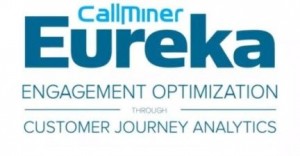 CallMiner believes that resolution is the fundamental driver of positive customer experiences. When contact centre agents and others responsible for customer engagement are empowered by insight and feedback in real-time, they can dramatically improve the rate of positive outcomes.  With the tagline "Listen to Your Customers, Improve Your Business" our goal is to help companies automate the overwhelming process of extracting insight from phone calls, chats, emails and social media to dramatically improve customer service and sales, reduce the cost of service delivery, mitigate risk, and identify areas for process and product improvement.  Highlighted by multiple customer achievement awards, CallMiner has consistently ranked number one in customer satisfaction, including surveys conducted by DMG Consulting and Ovum.