Leading UK Customer management specialists, RESPONSE, have demonstrated their commitment to developing the very best talent in the industry with the launch of a new employee accreditation programme aimed at improving business efficiency.
The programme utilises the renowned Lean Six Sigma methodology, which focuses on improving the efficiency and effectiveness of business processes. A 'belts' system indicates the level of expertise an individual has in applying the methodology, with candidates requiring to demonstrate that they meet the certification criteria through a series of process improvement initiatives.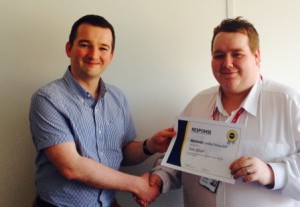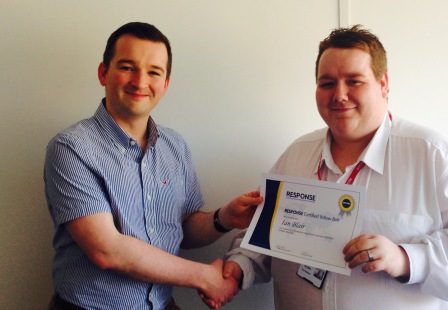 RESPONSE celebrated the launch of the programme by awarding two Team Managers, Ian Blair and Graham McNeil, with Yellow belt certifications; recognising that both have achieved foundation knowledge of the 2 month course content, whilst delivering some smaller scale process improvements over that same period. This was achieved by utilising quality tools such as Pareto and Cause and Effect analysis, in order to prioritise issues and understand the root causes.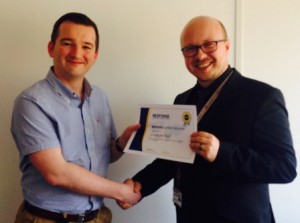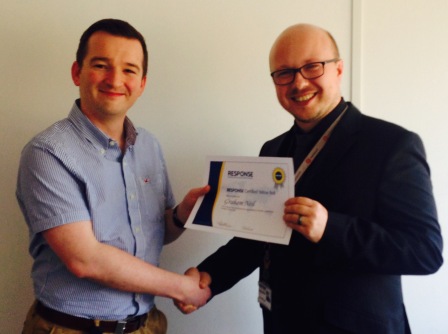 The next stage, Green belt certification, requires further in-depth training over a 4 to 6 month period, with Black belts then up-skilling for 12 months or more to lead on large scale process improvements, which will typically include areas such as customer satisfaction, revenue and overall service delivery.
Continuous Improvement Manager, Caroline Deans, introduced the programme within RESPONSE having led on a similar initiative in a previous position at Hewlett Packard. Caroline, who has a Lean Six Sigma Black belt certification, can call on over 10 years' experience in managing change and leading process improvement initiatives.
Caroline commented "I am delighted to be given the opportunity to introduce this initiative within RESPONSE. Customer needs and employee engagement are at the heart of every process improvement and our Lean Six Sigma programme provides a common framework to understanding more about how we can exceed our customer's expectations. It also provides an excellent mechanism to develop our most talented employees to lead on process improvements and to harness the subject matter expertise of our frontline customer experts."
Andrew Harvey, Director of Operations at RESPONSE added "Over the last few years our business has been on an incredible journey, which has not only transformed our working environment within RESPONSE but also seen us start to implement a very unique approach to leading and managing our people.
"The next few months are going to be even more exciting. We will accelerate our roll-out to increase Yellow belt accreditation levels across the business. This will be followed by a Green belt training course which we believe will move both our programme on and add depth to our management capabilities"
---
Photograph Captions: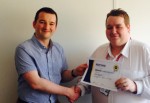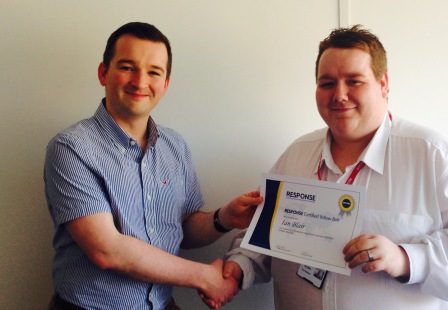 Andrew Harvey, Director of Operations at RESPONSE presenting the Yellow Belt Certificate to Ian Blair
---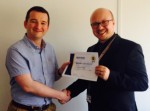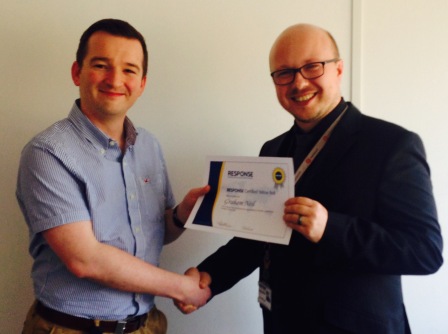 Andrew Harvey, Director of Operations at RESPONSE presenting the Yellow Belt Certificate to Graham McNeil
---
For additional information see the RESPONSE Website