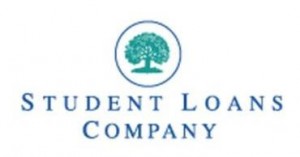 One of the UK's leading contact centres, RESPONSE, has secured a two year contract extension with the Student Loans Company (SLC).
The Glasgow-based company will continue to provide inbound customer service support to SLC's in-house contact centre, maintaining the long-standing and successful partnership between the two organisations that spans over nine years.
RESPONSE supports the SLC by answering up to 2 million calls per year from student and graduate customers from across the UK, providing them with the latest information on the financial assistance available to prospective students and also answering enquiries relating to loan repayments and the progress of loan applications, grants and bursaries.
RESPONSE also recently won a national award for Shared Service Centre of the Year at the National Outsourcing Association Awards (NOAAs) and has been short-listed for Best Outsourcing Partnership at this year's CCA Excellence Awards.
Brian Bannatyne, Managing Director of RESPONSE said: "We have been working closely with SLC for the best part of a decade. Our culture of Continuous Improvement ensures that all students and graduates experience the highest standards of customer service and we look forward to continuing that relationship".
"This also further demonstrates the great progress we have made towards achieving our vision of creating a unique business in our industry, with the highest levels of employee engagement and true strategic partnerships with our clients".
Derek Ross, Director of Operations and Customer Services at SLC, said: "We are pleased to award our partner, RESPONSE, an extension to the existing customer service contract which will take us through to February 2015."
"RESPONSE is highly focused on helping us to meet the needs of our customers . We look forward to continuing to work together to deliver a high quality service to our customers."