Hard working employees at leading UK contact centre RESPONSE, have shown that when it comes to charity fundraising there is no room for resting up during the Summer holiday season.
Having announced Help for Heroes as their 2014 charity of choice earlier this year, RESPONSE employees have been hard at work helping the business towards its ambitious target of raising over £15,000 by the end of 2014.
Amongst a whole host of fun activities employees have attempted to match the Help for Heroes annual Hero Ride from Edinburgh to London (all on static bikes), organised a family Princess & Pirates Picnic at Glasgow Green and also hosted a fantastic Glasgow Comedy night; featuring a great line up of comedians, including Graham Mackie, two-time runner of the Scottish Comedian of the Year.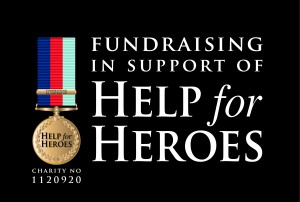 Kim Wardner, Regional Coordinator for Scotland at Help for Heroes said. "Help for Heroes (H4H) is all about 'doing your bit' and the enthusiasm of the RESPONSE team in Scotland for their fundraising has been boundless and is utterly contagious. It is thanks to wonderful support like this that mean we have been able to achieve so much in such a short time for our wounded, injured and sick in Scotland. Help for Heroes has recently had its registration with the Office of the Scottish Charity Regulator (OSCR) approved which will enable the Charity to continue to develop and deliver direct, practical support for life in Scotland. Soldiers, sailors and airmen who are injured today will still need our support in the future. They are still battling and we won't let them battle alone. That's a big commitment and we are counting on our friends' on-going help to deliver on this promise."
The support provided by RESPONSE to Help for Heroes follows on from their previous charity of choice Cancer Research UK; with the Glasgow based business announcing in February that its ever generous employees had helped to raise over £15,000 during an action packed 12 month period, smashing their original target of £10,000.

Julie McIntosh, Director of People and Culture at RESPONSE said. "At RESPONSE we take our commitments to our clients very seriously but we like to show that while our core focus is delivering great customer experiences, we can have fun too. The enthusiasm of our people for fund raising activities never ceases to amaze me, and makes a real difference to the charities we support each year. "