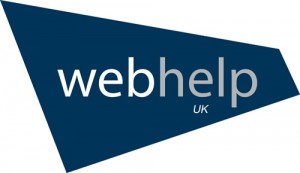 Customer experience management company, Webhelp UK, and charity, MacMillan Cancer Support, have announced plans for an exciting charity partnership for 2014.
The customer experience professionals at Webhelp's sites across the UK are aiming to raise a phenomenal £23,500 for this worthy cause.
Macmillan's regional fundraisers will be visiting Webhelp sites across the UK to kick start activities this week. Webhelp colleagues will compete in a virtual challenge to travel from the company's first UK site in Rothesay, to Paris and back, by the end of February. This will also mark the first anniversary of becoming part of the international Webhelp group.
In order to hit the ground running, Webhelp UK CEO, David Turner, pledged £1000 from his annual Christmas card appeal and a further £1000 per UK site.
By partnering with MacMillan Cancer Support, Webhelp UK hopes to support the tireless work that MacMillan provides in communities throughout the UK.
Fundraising and voluntary contribution is a vital element of the work Webhelp teams undertake, with each site being designated its own Charity Ambassadors to lead and co-ordinate events. Ambassadors across the UK sites are already planning an array of exciting and creative events for MacMillan Cancer Support in 2014.
April Davidson, Macmillan Regional Fundraising manager, will assist the Webhelp UK teams with their fundraising activities in the coming year.
April said "There are currently two million people living with cancer in the UK and statistics indicate this number is due to double by 2030. It is estimated that every diagnosis affects 44 other people including family, friends and colleagues.
"We are thrilled to be chosen as Webhelp UK's charity partner and look forward to working together over the course of the year to raise vital funds for people affected by cancer. Together we want to ensure that no one has to face cancer alone, and without the help of our partners like Webhelp UK we simply couldn't do this."
Beverley Lambert, Head of Human Resources at Webhelp UK, commented that the whole company was very excited about the partnership and eager to get fundraising activities underway. Beverley said: "Charitable contribution is a key part of our company ethos and we want to help MacMillan in its goal to offer practical, medical and financial support to even more people throughout the UK. We are confident that 2014 will be our best year for fundraising yet, and look forward to beginning our new partnership with MacMillan Cancer Support."
For additional information see Webhelp UK's Company Profile