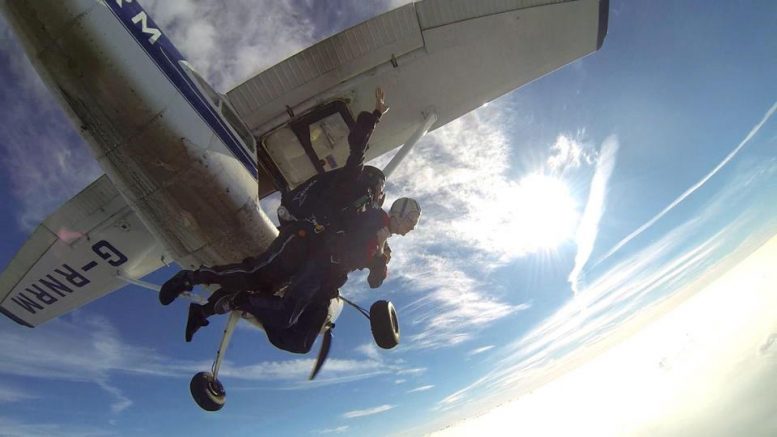 A daring team from Falkirk Outsourcer Webhelp UK have taken on a skydive to raise money for the Neuroblastoma Children's Cancer Alliance UK (NCCA UK).
The dare devils jumped from an impressive 10,000 feet at St Andrew's airfield on Friday 12 September and managed to raise a staggering £3,600 for this very worthwhile cause.
NCCA UK is a children's cancer charity that helps children access particular clinical treatments that are currently only available outside the UK. They also support research to bring new treatments to the UK.
The skydive was organised by Gary Scrimshaw, a customer experience professional at Webhelp UK's Falkirk site. Gary is also one of Webhelp UK's engagement ambassadors and takes responsibility for fundraising initiatives undertaken by the Falkirk team.
The full Webhelp UK team who took part in the day were: Team Leader; Peter Bell, Deputy Team Leader; Chris Jess, Contact Centre Associates; Gary Scrimshaw, Kayleigh Buchanan, Kyle Murray and Quality Consultant; Danielle Swinney.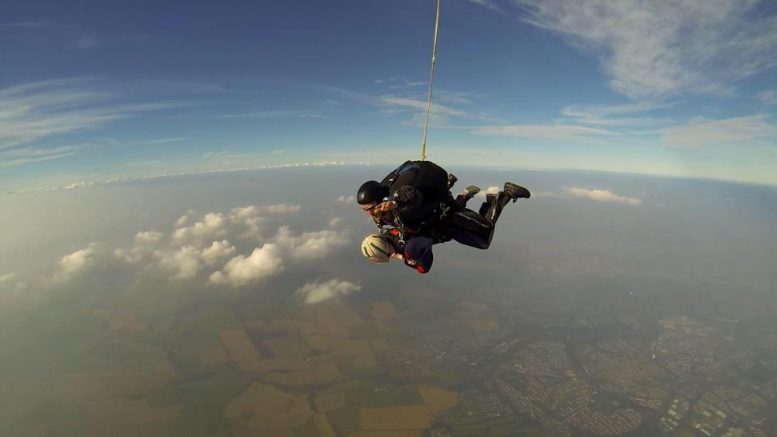 Fundraising and local volunteering projects are a key part of the work undertaken at Webhelp UK's sites around the county, but this was the first time anyone from the company took on a skydive.
Gary was inspired by the vital work carried out by NCCA and wanted to contribute to this very worthwhile cause. As a self-confessed 'thrill-seeker', Gary thought a skydive would stir up a lot of interest and encourage generous donations for NCCA UK. Gary commented:
"The work carried out by NCCA is fantastic and I immediately wanted to contribute to this terrific cause. Although the idea of a skydive was a little daunting at first, it was great to see so many of the Webhelp team keen to be involved. It's something I've always wanted to do and being able to raise £3,600 for NCCA was an added bonus!
"The day ran very smoothly and everyone really enjoyed it. The staff at St Andrew's airfield made sure we all felt safe and reassured so we were able to relax and enjoy it. We can't wait to plan our next fundraising challenge!"
---
For additional information see Webhelp UK's Company Profile