Dave Pattman, Solutions Director for leading customer experience provider Webhelp UK, argues web chat needs to be done carefully or bad things can happen . . .
As people increasingly prefer the speed and ease of online interaction, web chat has rapidly become a favoured customer communication channel. As a result, more than one third (30.7%) of organisations now use web chat to support customer service, while 29.7% use it to support sales, according to the most recent industry Global Benchmarking Report from Dimension Data.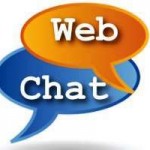 But it would be churlish to assume web chat is some kind of panacea for customer engagement that will boost sales and improve customer satisfaction scores instantly. Without the proper implementation, it simply won't. And when used indiscriminately it could be just as likely to drive cost up while having a negative impact on customer satisfaction.
Nor is it an instant means of overcoming existing weaknesses in the customer experience. To be effective, companies must strategically consider when, where, why and how to use web chat. They also need to give due consideration to how it will impact on sales performance, and perhaps most importantly of all, put in place appropriate measures to analyse and evaluate its impact.
At the outset, organisations must also realise web chat cannot be used in isolation. Its use has to be considered as part of an overall strategy to deliver personalised, targeted customer experience as part of an omni-channel approach.
But above all, the main consideration in implementing effective web chat is to ensure its use does nothing to impact the customer journey. If customers are troubled by persistent invitations to join a web chat while shopping, or looking for a resolution to their issue online, there is a real possibility of them becoming disengaged by the process.
If companies can get this right, they stand to gain significantly. According to a recent survey of internet shoppers by Boldchat, those customers engaged in the right kind of proactive chat are up to eight times more likely to buy.
So how can you ensure these interactions add value, and don't take away from the sales experience?
Analytics have a significant role to play. Reviewing the outcomes of previous web chat interactions with customers, by evaluating their effectiveness in sales performance and customer satisfaction, can help to identity weaknesses in customer service and prevent valueless chat. Sampling touchpoint Net Promoter Scores (tNPS) at the end of chat conversations can be a simple and effective means of achieving this.
Mining big data to anticipate customers' needs and wants also allows organisations to ensure their web chat interactions are more warmly accepted. But regardless of whether they know their customers next move or not, all organisations should bear in mind these people have chosen self-service for a reason. They want to self-serve.
One of the earliest adopters of web chat, working with Webhelp UK, Sky has been using the tool to great effect for more than nine years. Having progressively adopted the use of analytics algorithms to identify the best moments to proactively engage customers in chat, it has seen sales conversions jump and NPS scores respond positively.
More than one third of Sky's online sales are now delivered by chat, 90% of which may not have happened without the channel.
Selecting the right people, and providing them with the necessary training and support to manage web chat interactions is also essential. To be effective, agents must be able to handle multiple interactions at once, smoothly and efficiently. For us, experience indicates 2.4 concurrent chats for enquiries of moderate complexity should be the goal.
As with all customer interactions however, the abiding consideration should be quality, rather than quantity. Some interactions take longer, while some require more in depth support so require increased concentration to handle effectively.
If an agent is distracted by too many conversations, it will show and if the tempo of the conversation is off, customers will become frustrated quickly. All of which will lead them to pick up the 'phone, negating any efficiencies or cost reductions arising from the use of web chat.
As the true role of chat in omni-channel customer journeys becomes further defined, the next generation of web chat deployments must be strategic rather than tactical. As we discuss in our latest white paper, Time to Chat, chat in isolation will certainly bring benefits, but through careful implementation and integration into the wider customer experience it has the power to truly transform how customers interact with organisations, for the benefit of both.
---
Additional Information
To download a copy of Webhelp's latest white paper on web chat Click Here