Visit Jabra at Customer Contact Expo 2014 to Hear, See and Feel the Difference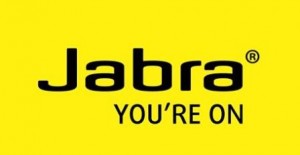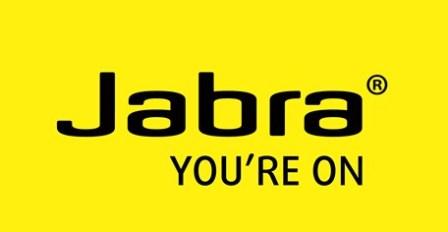 Jabra, the leading global manufacturer of innovative hands-free audio device solutions, will be showcasing their Contact Centre portfolio on stand E22 at this year's Customer Contact Expo 2014, Weds 1st – Thurs 2nd October at the National Hall, Olympia Exhibition Centre, London.
Allowing visitors to Hear, Feel and See The Difference, the Jabra stand will not only showcase our range of corded and wireless headsets specifically designed for the Contact Centre, including the recently launched Jabra BIZ™ 2300, but visitors will also be able to demo some of the key sound features included in Jabra devices in the Jabra Sound Booth. Jabra personnel on stand will also be providing visitors with valuable information on health and safety within the contact centre environment, highlighting the benefits of noise-cancelling headsets and discussing how wireless devices can facilitate even greater efficiency and productivity.
Jabra will also be giving away one of our latest products, the Jabra BIZ 2300 corded headset, in our free prize draw. Just visit Jabra Stand E22 to enter as there will be four Jabra BIZ 2300's to win per day.
For any visitors that would like to discuss their headset requirements in more detail, Jabra are providing the option to pre-book an on-stand meeting with one of our representatives, before the show commences. During this meeting Jabra representatives can organise a free benchmarking trial for any customers who want to take the Jabra challenge and experience why The Difference Is Jabra, in their own working environment.
Anyone pre-booking a Jabra on-stand meeting by 5pm on Friday 26th September will have the chance to receive a Jabra VIP Pack, which includes Jabra product, information and other goodies, worth over £200. *
To pre-book an on-stand meeting with a Jabra representative just visit Click Here and complete the short form.
Commenting on this trade show, Nigel Dunn, Managing Director, Jabra Business Solutions UK & Ireland said
"We are looking forward to exhibiting at Customer Contact Expo again this year and demonstrating the features and benefits within our Contact Centre audio device portfolio. Stop by our stand to visit the Jabra Sound Booth or speak to our personnel to take the Jabra challenge and set up a free benchmarking trial to measure an equivalent Jabra device against your existing headset to experience why The Difference is Jabra. We look forward to welcoming you to the Jabra stand on 1st and 2nd October."
* Terms and Conditions apply.
---
Additional Information
For additional information see Jabra's Company Profile