Jabra who, in addition to currently running a CashBack Promotion are so confident about the quality and benefits of their recently launched Biz 2300 Series that they are prepared to send a sample to contact centres in order that they can find out for themselves how good the headset really is.
According to Jabra's Managing Director Nigel Dunn, the Biz 2300 has up to 50% better noise-cancellation and is 20% lighter, compared to competition.
So how good is the Jabra Biz 2300 Series? – Find out for yourself!
Voice of your brand – for contact centres
Contact centre agents are your brand ambassadors, so give them the tool to sound as clear as your brand.
Better conversations for the contact centre
Your contact centre agents are your brand's front line. Jabra BIZ 2300 will ensure every customer conversation becomes a great brand experience. This new corded headset features HD Voice/Wideband speaker performance and best-in-class noise-cancellation.
Keep your contact centre agents happy
The Jabra BIZ 2300 for contact centres blends a lightweight yet durable construction with an unobtrusive, professional Scandinavian design aesthetic. The Jabra BIZ 2300 works hard, looks great and is designed for easy daily handling. It is a headset built to be comfortable all day long.
The contact centre headset that is built to last
Jabra BIZ 2300 is built with total cost of ownership in mind. Beside 360˚ degree rotating break-proof boom-arm and Kevlar-reinforced cord, the Jabra BIZ 2300 is built to withstand any punishment a high-performing contact centre can give.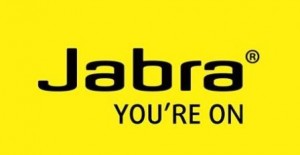 For additional information on Jabra see Company Profile