Talkdesk Amplifies Experience Innovation for Enterprise Contact Centres

Talkdesk Winter 19 release empowers enterprise contact centres to provide a personalised, context-driven experience in every conversation, regardless of channel or device
Talkdesk, the cloud contact centre for innovative enterprises, today announced its Enterprise Contact Centre Winter 19 release.
With this release, Talkdesk continues to extend its leadership in customer experience innovation, building on the ability for contact centres to provide a personalised, context-driven experience in every conversation, no matter the channel or device.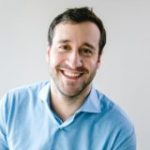 Tiago Paiva, CEO of Talkdesk said
"Consumers expect a personalised, proactive experience, and they expect it in the channel they are most comfortable using,"
"CX optimisation requires more than just a focus on the customer. It requires innovation at every level; from customers to agents to supervisors and IT teams. Most importantly, it requires a solution provider and a platform that can keep pace with the changing expectations of today's digitally empowered consumers."
The Talkdesk Enterprise Cloud Contact Centre Winter 19 release delivers new capabilities and enhancements to provide the best experience possible for every stakeholder in the customer journey.
Improve agent engagement in any channel with Talkdesk Omnichannel, powered by Talkdesk iQ. Now embedded in Callbar, a seamless, unified user interface makes it easy to assign and combine work from digital channels, driving a more personalized, context-driven experience for customers. Expanded capabilities also include rules-based presence sync, presenting agents with high priority social media posts (identified by social listening), as well as a synchronized view of SMS, live chat and app messaging interactions.
– Easily personalise customer journeys with Talkdesk Studio an intelligent routing flow designer, powered by Talkdesk iQ. New features include optimized workflows, multilingual speech-to-text functionality, and powerful, yet intuitive editing tools for contact centre administrators.
– Control any device with Callbar, the company's popular free-floating agent interface. New in the Winter 19 release, universal device support protects current device investments and saves the cost of virtual desktops while offering contact centres the flexibility to choose a SIP or external device.
– Protect current telephony investments with Talkdesk xConnect, which provides IT teams the flexibility to connect Talkdesk to an existing PBX and/or carrier. It offers unmatched resiliency and geographic coverage for contact centres that choose to preserve their current contracts.
Talkdesk also continues to double-down on enterprise security with its Winter 19 release, expanding streamlined authentication and the protection of sensitive information.
– Experience faster authentication and greater security with enhanced SAML 2.0 support. It allows access to Talkdesk using any third-party authentication system that complies with SAML 2.0 standards, for a safe, seamless login experience.
Protect sensitive payment information with expanded PCI tools for agent-assisted payments. New functionality offers greater security and compliance by ensuring that neither Talkdesk, nor the agent, has access to credit card information.
Modern contact centres need constant experience innovation to stay ahead, including the flexibility to personalize the customer experience and adapt it over time. The Talkdesk Enterprise Cloud Contact Centre Winter 19 release makes it easy for contact centres to design intelligent customer engagement journeys, meet customers in their hannel of choice, and offer easy access to support using any device.


For additional information on the Talkdesk Enterprise Cloud Contact Centre Click Here
Talkdesk Enterprise Cloud Contact Centre empowers companies to make customer experience their competitive advantage. With enterprise-class performance and consumer-like ease of use, Talkdesk easily adapts to the evolving needs of sales and support teams and their end-customers, resulting in increased customer satisfaction, productivity and cost savings. Over 1,400 innovative enterprises around the world, including Discovery Education and Peloton, rely on Talkdesk to power their customer interactions.
For additional information on Talkdesk visit their Website