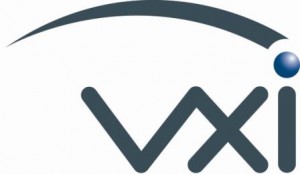 VXi Corporation UC ProSet™ has proven to be a leading performer in headset technology for the Unified Communications field, earning certifications from industry leaders including AVAYA, Polycom© and Cisco. Launched just last year, the UC ProSet raised the bar for headset technology with unparalleled wideband audio and noise-cancelation technology.
"For more than 20 years, it's been our goal at VXi to ensure that our customers are provided with the best in headset technology," said VXi President and CEO Mike Ferguson. "The UC ProSet is just that. Its growing number of certifications is a testament to VXi's commitment to quality and innovation."
After rigorous testing, AVAYA, Polycom© and the Cisco Developer Network have each recognized the UC ProSet as a preferred product for use with their respective IP systems. As an Avaya DevConnect Technology Partner, VXi delivers compliance-tested voice solutions, helping customers improve both communications and reliability.
Perfect for use in contact centres and busy offices, including at-home offices and other business settings, the UC ProSet redefines comfort and style without sacrificing a unique selection of features that put it in a superior class of its own.
The corded headset offers:
Wideband audio with crisp, natural sound quality for clearer conversations and greater productivity
Superior noise-cancelation technology, eliminating up to 88 percent of background noise for both secure conversations and improved customer communication
Lightweight and attractive design
Unmatched durability to withstand all-day, everyday use.
Development partners like VXi Corporation are helping AVAYA dramatically expand the options available to its customers," said Eric Rossman, vice president of developer relations and technical alliances for AVAYA. "We're able to provide the tools businesses need to change the way they work and to establish a true competitive advantage in the marketplace."
Like all VXi Contact Centre and Office corded headset products, the UC ProSet is backed by a two-year warranty.
Additional information can be found by Clicking Here