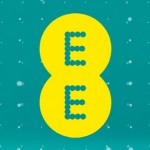 EE partners with Webhelp UK to create roles in Derby for its customer facing division, bringing 300 new jobs to the city
• Marks the latest stage in EE's commitment to create more jobs for the UK and set the standard for customer service in the UK telecoms sector
Mobile and Digital communications company have announced the creation of 300 new jobs in Derby as part of the strategy to become number one for customer service in the telecoms sector. The jobs are also a significant step forward in EE's ongoing drive to generate jobs for the UK. EE is partnering with Webhelp UK to create the roles and has already kick started recruitment for the successful candidates to start this month.
Earlier this year EE committed to drive up customer service levels with the return of over 1,000 service roles to the UK from overseas call centres. The creation of the new roles in Derby marks the second stage of this plan to deliver industry leading call centre support, and closely follows the opening of a new customer centre in Derry/Londonderry in May.
The 300 new roles deliver a welcome boost to employment levels in the East Midlands region. The latest Office for National Statistics Labour Market statistics revealed that Derby has a youth unemployment rate of 21% and today's announcement will help continue to address this ongoing issue. The June 2014 figures will be announced later today.
David Turner, CEO at Webhelp UK, said: "This is a significant opportunity for Webhelp UK as we continue to grow as a business and this new partnership with EE will also allow us to create a large number of new team member roles in Derby.
"We are committed to delivering the best possible service to our clients and an excellent customer experience for their customers, and remain dedicated to creating new employment opportunities for talented people across the UK."
Olaf Swantee, EE CEO, said: "The opening of our new call centre in Derby is the second UK contact centre we have opened in just a few weeks. It underlines our investment in the UK as well as our determination to make EE number one for service in the UK telecoms sector.
"The benefits for our customers are clear as the performance of UK call centres are shown to exceed that of those overseas. But, just as importantly, today's announcement shows our significant investment in the UK is not restricted to our network and demonstrates a continued commitment to job creation for communities across the country."
In addition to its investment in jobs, including those announced today in the sales division of its customer facing team, EE has also invested over £6m in Derby since 2012, creating one of the most advanced, fastest and most reliable mobile networks not only in the East Midlands, but anywhere in Europe. The double speed 4G service is available across Derby, including at the iPro Stadium.
The new partnership with EE follows a string of business wins for Webhelp UK, which have seen the customer experience solutions provider increase its headcount from 5,000 to more than 6,500 during the past 12 months.
For additional information see Webhelp UK's Company Profile