NICE Named Market Share Leader for Contact Centre Workforce Optimisation in DMG Consulting Report
NICE have announced that it has been recognised by DMG Consulting LLC, a leading independent research and consulting firm, as the Contact Centre Workforce Optimisation (WFO) market share leader for first half 2018 with a 40.0 percent share of the market.
NICE Contact Centre WFO has a lead over the nearest competitor by more than six percentage points of market share.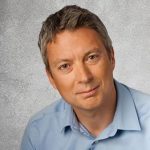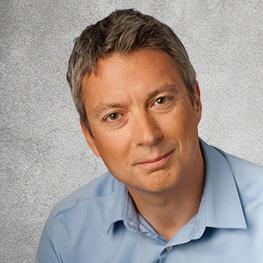 Barry Cooper, President of the NICE Enterprise Group said.
"Our continued leadership in the WFO market showcases the strength of our solutions and our focus on driving continuous improvement in Customer Experience,"
"Our relentless innovation continues to lead to the creation of exciting new products. Our WFO solutions are customisable and adaptable to grow with our customers, allowing accurate planning and increased employee engagement, ensuring success at all levels of the business."
NICE WFO is a portfolio of tightly integrated solutions, enabling organizations of all sizes to improve their effectiveness and productivity. This is achieved by recognizing performance gaps, delivering targeted coaching, predicting workloads and scheduling staff. NICE WFO uses analytics-based modeling to dynamically personalise contact centre processes, such as scheduling, training, coaching, assessments and incentives, based on the individual contact centre agents' identity. NICE WFO can be deployed in a cloud environment or on-premise based on the needs of the customer.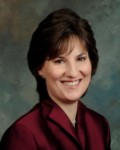 Donna Fluss, President, DMG Consulting said.
"Transformation of the WFO market is expected to heat up, especially due to the digital transformation, RPA and AI. The digital transformation is driving companies worldwide to redesign their front-– and back-office servicing strategies and operations,"
"Companies (and their customers) want solutions that make it easy to conduct business and deliver a personalized, outstanding experience cost effectively."
The 2018-2019 Workforce Optimisation Product and Market Report is DMG Consulting's fifteenth report on the WFO sector. This report focuses on the contact centre WFO market, competitive landscape, product suites, technology and innovation. The report also offers a revenue and market share comparison of first-half 2018 vs first-half 2017 and provides five-year market projections for all thirteen WFO application components.
---
Additional Information
For additional information on NICE Interactive Voice Response Optimisation (IVRO) Click Here


NICE is the world's leading provider of both cloud and on-premises enterprise software solutions that empower organisations to make smarter decisions based on advanced analytics of structured and unstructured data. NICE helps organisations of all sizes deliver better customer service, ensure compliance, combat fraud and safeguard citizens. Over 25,000 organizations in more than 150 countries, including over 85 of the Fortune 100 companies, are using NICE solutions.
For additional information on NICE visit their Website
To view NICE articles, news and products Click Here