NICE Named a Leader in Everest Group's Robotic Process Automation PEAK Matrix 2022
NICE RPA scored high on both 'Vision and Capability' as well as the 'Market Impact' axis in leading analyst's RPA Assessment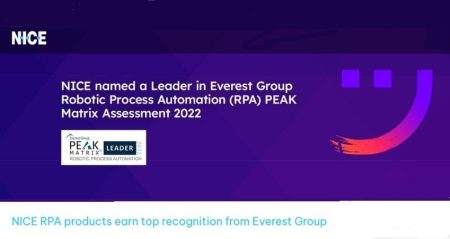 NICE have announced that NICE RPA (Robotic Process Automation) has been recognised as a 'Leader' in Everest Group's Robotic Process Automation (RPA) PEAK Matrix® Assessment 2022.
The report recognised NICE as one of the top providers by RPA clients across key industries and major geographies.
NICE RPA provides an integrated automation platform that brings people and robots together.
NICE's attended and unattended automation solutions enable organisations around the world to increase productivity, reduce errors and drive efficiencies. NICE also offers NEVA Discover, NICE's artificial intelligence (AI) powered attended automation solution, which as cited in the report, "gives visibility into how employees are executing tasks and processes on their desktops, enabling organisations to uncover inefficiencies and highlight improvement opportunities, either via process automation, employee training, or process optimisation."
The report also noted that NICE RPA's attended capabilities as well as the stability and reliability of NICE's platform were highlighted by NICE customers as strengths along with the ability to resolve any issue effectively and quickly.
This recognition joins NICE's earlier recognition this year when NICE was also named a Leader on Everest Group's Task Mining Products PEAK Matrix® Assessment 2022.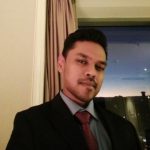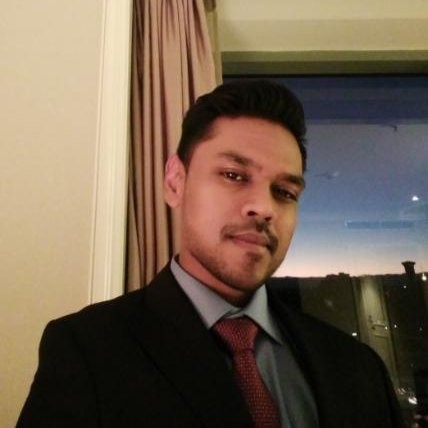 Amardeep Modi, Vice President at Everest Group, said,
"NICE has reinforced its position as a Leader on Everest Group's RPA Products PEAK Matrix® 2022, underpinned by its strong vision, depth & breadth of product capabilities, increased investments in product enhancements & innovation, and thought leadership in attended RPA,"
Ability to integrate RPA with task mining through NEVA Discover to enable faster time to value, advanced attended RPA capabilities with conversational interfaces, focus on product support, and strong YoY revenue growth are some of the key factors that contributed to its position."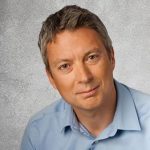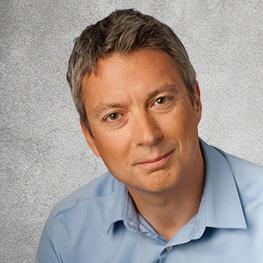 Barry Cooper, President, CX Division, NICE, said,
"We are pleased to be recognised as a Leader in this assessment, demonstrating NICE's excellence in robotic process automation.
Automation plays a key role in leveraging today's digital workforce, automating low-value tasks and augmenting human strengths. With NICE RPA we are empowering the employee experience to take customer experience to the next level."

Click here for complimentary access to the full report.
With NICE (Nasdaq: NICE), it's never been easier for organisations of all sizes around the globe to create extraordinary customer experiences while meeting key business metrics. Featuring the world's #1 cloud native customer experience platform, CXone, NICE is a worldwide leader in AI-powered self-service and agent-assisted CX software for the contact centre – and beyond. Over 25,000 organisations in more than 150 countries, including over 85 of the Fortune 100 companies, partner with NICE to transform – and elevate – every customer interaction.
For additional information on NICE view their Company Profile