Another 200 seasonal jobs to be created in lead up to Christmas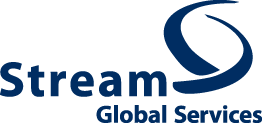 Stream Global Services Dublin have announced a major hiring drive in the Dublin area to fill more than 50 permanent and 200 seasonal positions for its facilities in Swords & Santry. Stream operates from these two facilities, which are among the company's more than 55 contact centres worldwide. The new positions across the Dublin sites will focus on providing technical support solutions for one of Stream's global clients – a leading name in video gaming systems.
Stream provides training, support and career growth opportunities for its employees and it has a growing presence in Dublin and across the UK. Known as an employer-of-choice, Stream offers competitive pay and benefits along with an energetic and supportive work environment. Many of the new positions are the result of expanded business with the company's gaming client, coupled with a number of seasonal roles for the latter part of 2013.
"We are looking for talented, motivated people who are looking for a great place to work and the opportunity to gain new skills while supporting an exciting product. We want our people to discover and reach their potential with our company," said Tom Brennan, Country Manager for Stream in Ireland. "Stream provides a supportive work environment where people care about each other and the clients they represent. We are excited about the new positions in Dublin as we continue to expand our presence in the area and create meaningful career opportunities for people."
The company will host an open house at its' Santry location to make it easier for people to explore career opportunities with the company. The open house will be held from 1100hrs to 1500hrs on, Saturday 28th September at Stream Global Services, Woodford Business Park, Santry, Dublin 17. People can also apply online by visiting http://careers.stream.com or contact Dublin.HR@Stream.com for further information.
Welcoming the announcement, the Minister for Jobs, Enterprise and Innovation Richard Bruton TD said: "Business Process Outsourcing is a sector targeted as part of the Government's Action Plan for Jobs, and in the past year we have seen an increase of 3000 jobs per month across the private sector. Today's announcement by Stream, a cutting edge company in this sector, that it is expanding its operations in Ireland is a further very welcome boost. I wish them every success for their plans for Dublin".