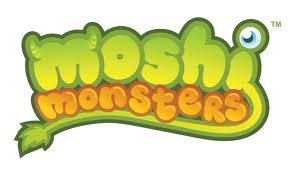 The Eptica solution will support 80 million online Moshi Monsters players and eStore customers as well as offline Moshi Monsters products, including the UK's best selling monthly kids magazine. By using Eptica, Mind Candy aims to enhance the customer experience by providing a single view of the customer and gaining a real-time view of service performance.
Moshi Monsters, the online world of adoptable pet monsters for boys and girls aged 6-12, has become a global phenomenon. In the UK alone half of all kids have adopted a pet monster! As a result, Mind Candy receives around thousands of emails and hundreds of calls each week from children and parents all over the world. This diverse range of needs and ages required Mind Candy to find a solution that could support its agents in delivering timely, consistent and personalised responses to every customer interaction, whether from a parent, teacher or child.
Eptica will analyse all incoming customer emails and send them, via skills-based routing, to Mind Candy's experienced and expert Customer Service team. It will also suggest a suitable reply from the knowledge base, which the team member can then edit to provide a personalised response.
The system is due to go live on 1 October 2013 initially with email, self-service and live help chat channels. When fully deployed, the system will include phone calls and social media with all channels supported by Eptica's centralised knowledge base, ensuring consistency and ease of management.
"Delivering an excellent customer experience is central to the success of Moshi Monsters," said Louise Moghaddam, Head of Customer Service, Mind Candy. "We chose Eptica not only because they met our immediate requirements but also for their ability to handle multiple brands, channels and languages. Eptica will also enable Mind Candy to support multiple products that appeal to a wide audience using a variety of platforms. A big plus for us is Eptica's partnership approach, which we were looking for to help drive our success both now and in the future."
Customer service for Moshi Monsters is handled within Mind Candy's community team. With most staff based remotely, Eptica's powerful workflow, management and reporting capabilities will enable centralised control over the remote operational activities.
"The enormous growth of Moshi Monsters has created a global superbrand," said Paul Barnes, VP Operations, Eptica UK. "Managing the customer experience across multiple channels around the world with a relatively small team requires smart technology. Moving from point solutions to our platform will enhance performance, increase control and ensure monsters are happy across the world."