CCNNI and Cnect Wales partnership with Elephants Don't Forget to transform contact centre and agent performance 
Elephants Don't Forget and their Artificial Intelligence solution – Clever Nelly – team up with the innovative thought leaders at Contact Centre Network Northern Ireland (CCNNI) and Cnect Wales to transform employee competence and performance within contact centres.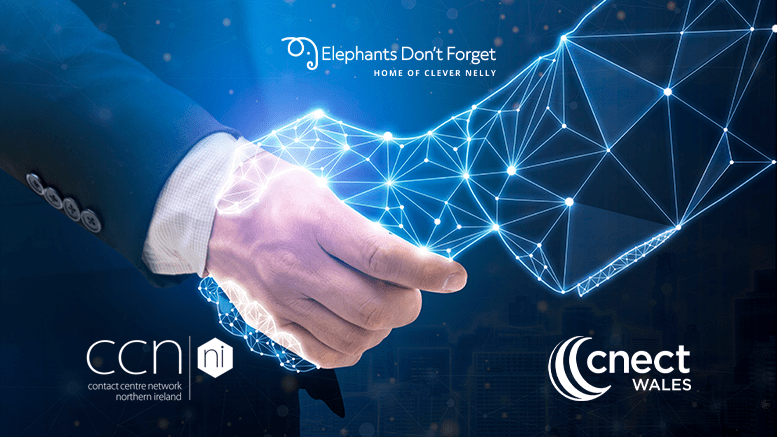 CCNNI connect the industry with the best developments and specialists across Northern Ireland. Their partnership with Elephants Don't Forget will help even more members to achieve considerable operational and business performance gains from improving employee competency, as demonstrated by Echo Managed Services and Danske Bank.
Offering strategic direction to Welsh contact centre leaders, Cnect Wales's relationship with Elephants Don't Forget will position Clever Nelly within the sector as a transformative solution, with typical outcomes ranging from improvements in AHT, CSAT and FCR to displacing annual refresher training and reducing employee attrition.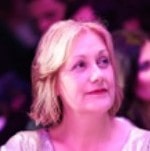 Jayne Davies – Director at CCNNI, commented:
"CCNNI is delighted to be partnering with Elephants Don't Forget.

Some of our existing members have already seen great results in working with Clever Nelly's intuitive programme to increase competence and engagement and we are really looking forward to seeing what new successes and improvements can be shared across the Northern Ireland customer contact industry."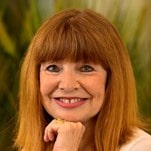 Sandra Busby – Managing Director at Cnect Wales, commented:
"There's nothing quite like Elephants Don't Forget in the market. So as a membership organisation that's all about connecting networks, expertise, customers and talent, Cnect Wales are really excited about this partnership and what Clever Nelly can add to what our members are doing."

"What Clever Nelly can do for our members is reinforce that workplace training, and not only show their people that they're investing in them but offer really valuable Return on Investment."
All contact centres and, in fact, firms in every industry are looking at ways to more successfully leverage data. A product like Clever Nelly that gives you the true data of where people are in their learning journey, not just a feeling, that will give managers something really substantive.
At the end of the day, we want great people in our centres because we need customers to feel confident that they're getting a great service. To do that, you have to support your people and the best way to do that is through continual development.
Whether you're in a contact centre environment or any other environment, it's all about people and customers. The interesting thing for me is that recently, perhaps for the first time ever, companies are starting to spend as much money on people engagement as they are on customer engagement. The emphasis has always been the customer, but my belief is that by getting the people part right, they will then look after the customers for you.
Clever Nelly is unique, it solves that challenge of how to instil confidence and competency no matter if your people are in an office or working from home. There's so much contact centres can expect to achieve with it."

Adrian Harvey – CEO at Elephants Don't Forget, commented:
"There's an incredible opportunity here to really make an impact across the Welsh and Northern Ireland networks and transform contact centre and agent performance through our partnerships with CCNNI and Cnect Wales."

"Hybrid working has presented firms with many challenges to overcome, and with a resignation-ready workforce who are prepared to jump roles if their employer is found wanting, contact centres can't keep ignoring the problem with traditional training practices."

Ten-years old in 2023, we are the only firm who financially guarantee the performance of our technology to reduce risk, improve compliance and optimise business outcomes – and it's preferred by employees, globally."
Clever Nelly personalises learning journeys for individual agents in under two minutes per day, reinforcing learning and evidencing employee competency across the frontline.
We share a vision with Cnect Wales and CCNNI. In the case of Contact Centre Network Northern Ireland, that's already reflected in the results seen by two of their valued members.
Echo Managed Services and Danske Bank are seeing significant return on investment in the form of lower complaint volumes, higher customer satisfaction and increased employee engagement, confidence and competency.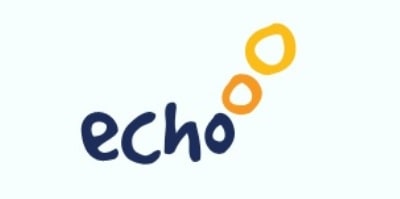 Danielle Sheppard, Service improvement Manager at Echo, commented,
"Clever Nelly's greatest quantifiable impact has been increasing knowledge and the subsequent effects as a result.

The NPS scores for the client and contact centre are increasing, fewer complaints are being sent back, we're definitely noticing significant changes. Nelly is helping our people to remember their training, so they are doing everything in the right way. That's huge for us, as it means there are fewer issues to address.

Another benefit has been agent empowerment. You can hear that they're more confident on calls in what they are saying, rather than putting someone on hold or getting a colleague to call them back."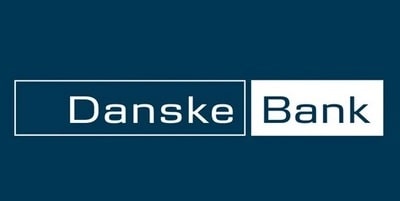 Angela Rowan, Training and Coaching Manager at Danske Bank,commented,
"We're measured monthly for customer satisfaction, as pitched against other similar local banks, coming first at the end of last year across that peer group. The nature of our world is that we'll see fluctuations but it's our goal to be the best.

I have no doubt that Clever Nelly has played a role in how we're performing. Our people on the ground are telling us that as well.

In the past we delivered computer-based training about current account products, for instance, once a year. You learn it to pass and, if asked the same question in a month, you can't remember the answer. Whereas Nelly is the complete opposite of that, plus our colleagues love it!"

Our low-cost technology has a customer-scored implementation rating of 9.1 out of 10. We're onboarding at the rate of one new firm every week – this will be two every week by 2024 – and not one firm has scored us lower than nine since launching, giving us a perfect NPS score of 100."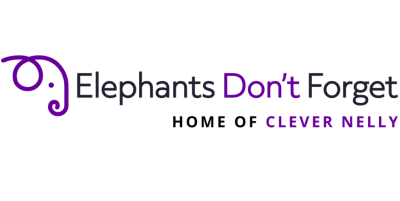 Elephants Don't Forget are world leaders in the use of Artificial Intelligence (AI) to optimise employee competency to improve performance and mitigate risk.
They financially guarantee that workplace training is learned and retained by employees and support customer service leaders in some of the world's leading brands including Microsoft, Aviva, Vodafone, RAC, AIG, Capita, and AIG to improve people performance and drive operational efficiencies.
For additional information on Elephants Don't visit their Website