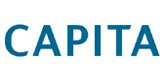 Capita's customer management business will manage 10 enquiry lines on behalf of the Department for Work and Pensions (DWP) from February 2014, after signing a new contract with the department. The contract is worth £41m over three years.
The contract will extend the contact centre work Capita currently delivers for the DWP and add a number of new services currently delivered by other companies, including help lines for: the state pension; pension credits; Jobseekers Allowance; Jobseeker Direct; National Insurance number allocation, national benefit fraud reporting and the winter fuel allowance.
Andy Roe, managing director of Capita's customer management business, said: "This new contract, which was awarded after a competitive tender process, builds upon Capita's existing, 10 year relationship with the DWP and reflects the flexibility, reduced cost and history of service performance that Capita has been able to bring to the department over the years."
The contract will involve the transfer of approximately 100 private sector employees to Capita under the TUPE regulations.