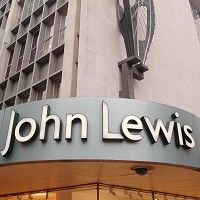 Capita plc has been selected by John Lewis to provide its online contact centre. Under the agreement, which is worth £93.5m over five years, Capita will support John Lewis' online growth strategy.
Capita will deliver a digital service, built around John Lewis' customers, that integrates with the full range of customer contact channels.
Capita plc Chief Executive, Andy Parker, said: "The John Lewis brand is synonymous with excellent customer service and brand loyalty. It is only natural that the company wants to use the latest technology and service design methods to deliver an enhanced experience to its customers, and make it even easier for them to engage with the brand. Capita has extensive experience of working with household names from across the private sector, including major retailers. We appreciate the importance of becoming fully immersed in a company's brand values to ensure that customer experience is at the heart of service delivery."
"The online contact centre will stay in Glasgow, demonstrating Capita's ongoing commitment to investing in Scotland and supporting the growth of the local economy. Capita already employs around 5,000 people in Scotland and we anticipate that this figure will rise by around 2,000 in the next two years."
Following due consultation, approximately 550 employees will transfer from the existing provider to Capita under TUPE.