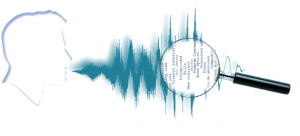 Speech Analytics goes Mainstream according to Sabio Whitepaper – How speech analytics has evolved to become an essential component of today's best practice customer engagement strategies By Daniel Stimpson Head of Workforce Optimisation Solutions, Sabio
Renewed focus on Speech Analytics as organisations refocus on the Customer Experience
With research firm Gartner estimating that 87% of businesses will compete primarily on the customer experience they offer by 2017, it's clear that gathering, analysing and then acting on what your customers actually say has a critical role to play – particularly in terms of improving loyalty and reducing overall customer effort.
That's why we're now seeing a renewed focus on analytics technologies that can increasingly help organisations to make sense of the unstructured information that's contained within the millions of customer voice interactions taking place each day.
The technology analyses recorded voice interactions by content, enabling customer engagement teams to hunt for specific words and phrases used in calls coming into the contact centre. By categorising those calls, and picking up on themes and conversation triggers, organisations can quickly gain an overall picture of not only what their customers are saying but also how they feel about it.
According to industry analysts, speech analytics remains a significant investment area for companies – particularly given its ability to drive operational improvements, contain costs and impact customer satisfaction and retention positively. As organisations continue to look for ways to make big data actionable, solutions such as speech analytics are particularly well positioned to help firms balance the need for uncovering new revenue opportunities with their ongoing customer experience optimisation and cost management activities.
Speech analytics is clearly no longer an emergent technology – having been available for organisations to use for a number of years. With the cost of the underlying IT needed to power speech analytics falling, and with businesses keener than ever to understand the voice of their customer, it's easy to see why analyst firms such as Ovum estimate relatively high speech analytics growth over the next few years – particularly with contact centres using an analytics solution to better understand their customers and improve service provision.
Another analyst firm – DMG Research saw a 26% growth in contact centre analytics seats last year, and is predicting further average annual growth of 18% through to the end of 2017. Gartner also sees investment in contact centre speech analytics growing in popularity with customer service and IT leaders. However it has cautioned that there is still some confusion about how organisations can really optimise business value from their speech analytics investments.
---

Additional Information
To download the Sabio Speech Analytics Whitepaper Click Here
For additional information on Sabio visit their Website or view their Company Profile