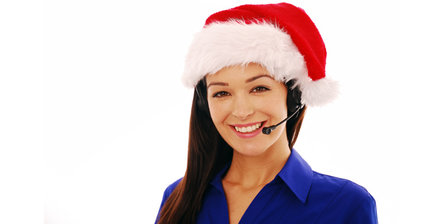 Christmas Peak – is your Contact Centre Prepared? – Karl Brough, General Manager UK, Ireland & Nordics, Sitel looks at how your contact centre can have a bumper Christmas Period
Being prepared for the Christmas period in your contact centre not only ensures a great customer experience but can also create brand loyalty that lasts throughout the following year.
The festive season is universally accepted as the time for intensive spending and yet each year the Christmas shopping season seems to challenge marketers and customer care managers. Contact Centre Managers are compelled to hire a large short-term workforce in order to cope with the increased demand for customer service as retail spending booms during this period. This workforce must be hired, trained and equipped in order to efficiently master the six-to-eight weeks of intensified customer interaction.
In the UK for example, sales rose by almost £1.6bn from £72.662bn to £74.261bn in 2014 during the six week period between mid-November and the end of December. As the global economic outlook continues to improve, 2015 Christmas spending in the UK is set to surpass the 2.2% growth from the previous year. Thus, customer service teams should be prepared for an even more demanding festive season in 2015. To add further complexity for customer care managers, the increased demand for customer service during Christmas requires strategic coordination between management, HR, training and operations teams
The following are the key factors customer care managers must consider in order to ensure that their organisation provides an outstanding customer experience during the Christmas peak season:
1. Facilitate omni-channel communication
2. The customer is on the move – facilitate online shopping
3. Focus on forecasting – what do you see in your crystal ball?
4. Tackle recruitment & training
5. Realise operational efficiencies and cost savings
Facilitate omni-channel communication
Most brands have not only accepted 24/7/365 care in modern customer communication, they also understand that customers wish to interact on multiple channels in contacting the Contact Centre. So it is now not all about reducing call wait times as much as possible – it is about serving ubiquitous customer needs via the preferred customer channels, such as the inclusion of social media and online.
Customers on the move
As brands aim to deliver a seamless customer experience across all channels, customer care managers should increase focus on mobile, as the use of mobile devices and online continues to increase exponentially.
Online retail spending accounted for 23.4% of Christmas spending in 2014 in the UK, and this is set to increase in 2015, a common trend across Europe. As customers increasingly expect service offers to be accessible via mobile devices, businesses should be ready to update their web shop and offer help when customers get lost.
Live Sales Chat works particularly well here – delivering on low cost of acquisition as well as excellent customer satisfaction. It can be effective for things such as helping minimise volume spikes, supporting customers 24/7/365, shopping cart abandonment and can prove vital in achieving sales conversion.
Forecasting – reading the crystal ball
The Contact Centre thrive on efficiency. As a result, business should develop very accurate forecasting systems. A good contact centre team can help a business see the correlation between its expected sales and the resources needed for customer service to meet these demands. This is vital, as the most efficient solutions for workforce and shift management must be covered. However, contact centres not only align sales expectations and workforce in theory but are also experienced in facilitating a smooth ramp-up and down process ensuring resources are available where and when they are needed.
Recruitment & Training
Whether the business is seeking new contact centre hires, Work@Home agents or part time agents – all staff members need to be hired, trained and motivated to be ready on time.
Agents should be comprehensively briefed to the required service level and have the respective customer insights to help meet customer expectations. Agents should be aware that best-in-class customer service eases the pain of the consumer, while providing simple and quick solutions rather than compensation gifts for late arrivals or other errors.
The perfect Christmas preparation therefore also depends on timely recruiting and onboarding of staff, which means the hiring process should ideally begin months ahead of the expected spike in demand.
Efficiency and cost-saving without compromising quality
In addition to a well-trained base of agents, technology will also play a crucial role in achieving the perfect customer experience. Customer care managers can partner with outsourced contact centres who will have access to a variety of technology solutions that can be used to provide insights which enable a product and service forecast for the target market based on experience and historical data.
Based on this data, resources can be properly planned and issues on service or products can easily be identified and addressed quickly, leading to fewer complaint calls, which frees team capacity.
Hybrid customer service
These factors often mean that customer care managers who turn to outsourced customer care during the Christmas period are often better off than those who manage seasonal ramps internally. Moreover, turning to these customer care experts not only saves on time-consuming and costly hiring procedures, but also provides established communication channels and experienced agents. Yet, customer service does not have to be outsourced entirely. Outsourced contact centres can complement the in-house base where an experienced but small customer service team exists as well as support during overflow times or business hours not staffed by the in-house team.
It has become clear that the Christmas shopping season is a crucial time of the year for brands, which can prove pivotal in building customer loyalty. During these weeks, properly prepared and professionally implanted customer experience management secures loyalty that can pay off in the following 12 months and beyond.
---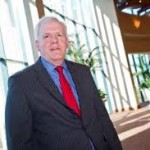 Additional Information
Karl Brough, General Manager UK, Ireland & Nordics, Sitel
Additional Information on Sitel visit their Website