The Evolution of Customer Engagement: Sabio Group Launches CX Realities 2023 to Help Navigate the New Era of Contact Centres
Sabio Group, the global digital experience transformation services specialist, has partnered with customer engagement expert Martin Hill-Wilson to release the 2023 edition of its acclaimed CX Realities white paper series.
The new report provides orgaisations with strategic guidance on adapting to the seismic shifts in customer behaviour that are reshaping customer journey and contact service strategies.


Craig Pumfrey, VP of Marketing at Sabio Group, commented,
"Just as 'call centres' evolved into 'contact centres', we are witnessing another quantum leap driven by recent global events," s"Our latest CX Realities edition combines Sabio's experience in transforming customer engagement with Martin's frontline expertise to help companies thrive in this new environment."
An essential read for CX leaders and contact centre professionals, CX Realities 2023 fully reflects on the combined impact of the Covid-19 pandemic and the cost-of-living challenges, expressing informed perspectives on:
»  The impact of both crises on European consumer expectations for service
» The urgent need to reimagine service delivery to achieve top-tier CX
» How top-tier service boosts lifetime value, advocacy and trust
» Technology innovations that enable seamless omnichannel interactions
» Steps to future-proof contact strategies for long-term customer loyalty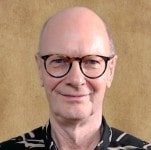 Martin Hill-Wilson, an independent customer engagement specialist and author of the latest CR Realities iteration, said,
"Getting left behind with obsolete operating models and legacy capability is a growing threat,"  "Going forward, service strategies need to be braver, better and more in tune with people's emerging needs."
CX Realities 2023 is the third edition in Sabio's acclaimed series providing expert insights on prospering in the current CX climate.
As customer behaviours and preferences continue to transform at speed, this latest edition is essential reading for all CX and contact centre leaders seeking to adapt their strategies and capabilities to the new era of customer engagement.

To download CX Realities 2023 produced by the Sabio GRoup Click Here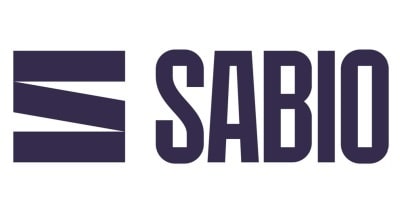 Sabio Group is a global digital experience transformation services specialist with major operations in the UK (England and Scotland), Spain, France, Netherlands, Denmark, Malaysia, Singapore, South Africa and India.
The Group delivers solutions and services that seamlessly combine digital and human interactions to support outstanding customer experiences (CX).
Through its own technology, and that of world-class technology leaders such as Amazon Connect, Avaya, Genesys, Google Cloud, Salesforce, Twilio and Verint, Sabio helps organisations optimise their customer journeys by making better decisions across their multiple contact channels.
The Group works with major brands worldwide, including Aegon, AXA Assistance, BBVA, BGL, Caixabank, DHL, loveholidays, Marks & Spencer, Rentokil Initial, Essent, GovTech, HomeServe, Sainsbury's Argos, Telefónica and Transcom Worldwide.
For additional information on Sabio Group view their Company Profile