Puzzel's annual customer experience event attracts over 150 contact centre professionals across the UK.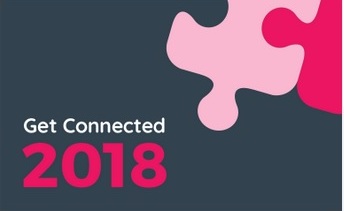 Join Puzzel and our panel of experts to learn about:
Emerging technologies such as Artificial Intelligent (AI) and Bots are changing the customer experience. Yet humans remain at the heart of every contact centre experience. In this conference we explore what customers expect in terms of service and what it takes to deliver an outstanding customer experience.
Compliance requirements such as GDPR and PCI DSS are often seen as an administrative burden in contact centres. We explore the opportunity compliance presents to review processes around sensitive customer data to benefit both your customers and your organisation.
Contact centre technology can be confusing and overwhelming. We put technology to the test to ensure an exceptional customer experience matched by cost effective delivery. It's not about technology, rather how you intelligently use technology to create exceptional customer experiences.
09:00 – Arrivals & Registration
09:30 – Colin Hay – VP Sales UK | Puzzel – Welcome note
09:50 – Ziba Goddard – Head of Core Consulting | Cowry Consulting
Understanding Homer Simpson: the key to better conversations with customers
This talk on Behavioural Economics will show how our brains can jump to conclusions, how your customers make decisions and how you can 'nudge' people to change their behaviour. Cowry will present what factors affect purchasing decisions, how these decisions can be biased and the mental shortcuts we all use when spending our money. Cowry will show how they've applied these learnings from Behavioural Economics in contact centres to improve customer and company outcomes.
10:20 – Jason Bartram – Head of Resource Planning | Ombudsman Services
10.50 – Coffee Break
11:20 Tony Smith – Sales Director | PCI Pal – Compliance and customer experience – The Perfect Match
Join Tony to hear how PCI DSS compliance can have a positive influence on Customer Experience in the contact centre.
What attendees will learn:
–  What are the challenges in achieving compliance in the Contact Centre
–  How to achieve compliance without impacting on CX
–  Homeworking challenges
–  How to de-scope the contact centre
11:50 Carolyn Blunt – MD | Ember Real Results – Don't Neglect the Humans
With all the progress of automated technologies taking over the more simplistic customer engagements, it's easy to neglect the humans. Gartner predict that by 2020, 85% of all interactions won't involve a human. But the ones that do will likely be the more complex enquires that require moral judgement and empathy. We need to support our agents as it's these interactions that will really make our organisation stand out and impact loyalty and metrics. In these fast paced, digital times it's important to ensure that your agents are ready and engaged for the ride. In this session Carolyn will share thoughts on skills development and employee engagement for the next wave of change.
12:20 Kristoffer Lundnes – VP Innovation | Puzzel
Trends, Technology …and Beyond
As new technologies, evolving regulations and consumer demands transform customer interactions, a holistic approach to customer experience is critical.
The contact centre industry faces a future of complexity, opportunity and challenge. Artificial Intelligence (AI) and Bots are changing the customer experience. Consumers expect instant, round-the-clock availability. Social engineering is feeding a rise in the threat from fraud.
The wealth of current and emerging technologies can be overwhelming, making it difficult to know which technologies are the right investment for your business.
This presentation will help inform your understanding of the main trends in the market, emerging technologies and what they offer, and will suggest steps that you can take to deliver an exceptional customer experience.
13:00 – Networking & Lunch
---
Additional Information
Venue: China Exchange – 32A Gerrard Street – London
Date/Time: 27th June 2018 09:00 am – 2:00 pm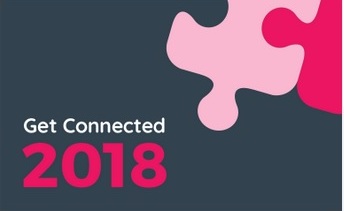 Get Connected is a free conference and places are limited, be sure to book your place now!
Please note that this is a conference for end users. Other registrations may be rejected.
If you have questions regarding registration please contact eMail.
To register for this conference Click Here
For additional information on Puzzel visit their Website or view their Company Profile