Private Sector dominates Outsourcing market in in 2016 despite overall slowdown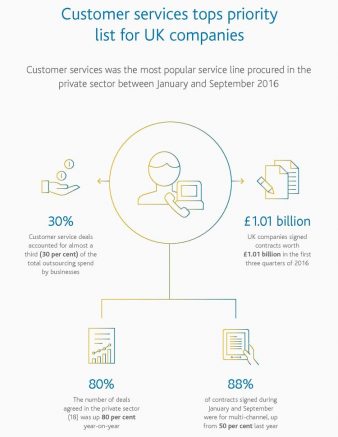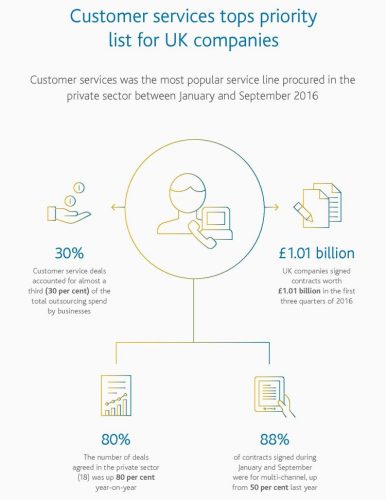 Telecoms and financial services companies lead private sector growth while government spending dips, according to the Arvato Outsourcing Index
– Private sector deals worth £3.18 billion were signed in the year to September 2016, double the value of contracts agreed year-on-year
– Customer services accounted for 30 per cent of overall spend by businesses
– Value of UK outsourcing contracts signed between January and September fell 11 per cent year-on-year
– Deals worth a total of £969million were signed in the UK in the third quarter
The private sector dominated the UK outsourcing market in the first three quarters of 2016 amid an overall slowdown in activity, according to the Arvato UK Outsourcing Index.
The research, compiled by business process outsourcing (BPO) provider Arvato and industry analyst NelsonHall, found that businesses spent £3.18 billion on BPO and IT outsourcing in the period January to September, double the value of contracts agreed year-on-year.
According to the findings, the financial services and telecoms industries were the most active buyers of outsourced services. The value of contracts signed by telecoms businesses rose more than four-fold to £1.08 billion, with financial services firms procuring deals worth £697 million, a rise of 32 per cent year-on-year.
The research found customer services to be a key focus for businesses between January and September, accounting for almost a third (30 per cent) of the total private sector spend. UK companies agreed customer services deals worth £1.01 billion in the first three quarters of 2016, with the number of contracts signed (18) up 80 per cent year-on-year.
The strong performance from the private sector comes amid an overall slowdown in activity, with the value of UK deals signed between January and September down 11 per cent year-on-year. The partners say a subdued public sector market in the third quarter is behind the fall. In total, £148 million worth of deals were signed by public sector organisations between July and September, compared with £2.08 billion agreed in the first two quarters of 2016. The findings show local government spend accounted for £73 million, with councils procuring deals for revenues and benefits and network management services.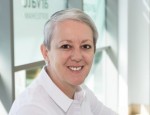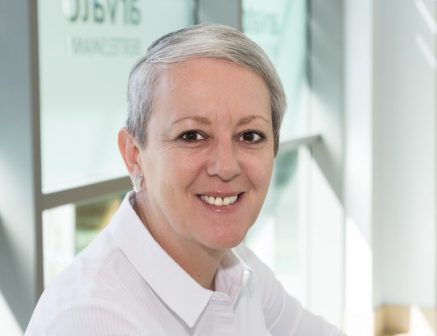 Debra Maxwell, CEO of Arvato CRM Solutions, UK & Ireland, commented:
"After strong year-on-year growth across the UK market in the first half of the year, we have seen an unsurprising slowdown in the public sector. It's clear the uncertainty arising from June's EU referendum and the change of government has put the brakes on decision making, with government departments and local authorities adopting a wait-and-see approach until firm commitments have been made on policies and funding.
"Despite the overall slowdown, the private sector market remains buoyant with customer services a clear priority as businesses look to ensure they deliver memorable experiences for their customers across a broad range of channels."
The value of outsourcing agreements signed in the UK rose by 30 per cent year-on-year in the first half of 2016, reaching £4.43 billion. According to the research, deals worth £969 million were signed in the third quarter.
The Arvato UK Outsourcing Index is compiled by leading BPO and IT outsourcing research and analysis firm Nelson Hall, in partnership with Arvato UK. The research is based on an analysis of all outsourcing contracts secured in the UK market during the first three quarters of 2016.
---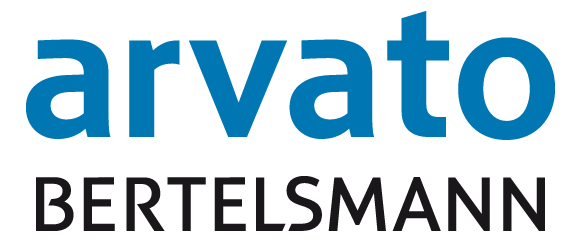 Additional Information
To download the full infographic Click Here
For additional information on avarto and to view the fulll report visit their Company Website