Launch of SmartBound™ and the Noetica Voice Platform Sees Noetica Recognised by Corporate LiveWire Emerging Technology Awards

Noetica – the call centre technology company, has been presented with the Innovation in Contact Centre Technology award, by the Corporate LiveWire Emerging Technology Awards. In 2016 the company introduced two ground-breaking innovations to the global contact centre industry with the launch of SmartBound™ and the Noetica Voice Platform (NVP™).
The annual Corporate LiveWire Emerging Technology Awards celebrates and rewards those leading the technology revolution, through their vision and innovation. Noetica impressed the panel of judges with its insistence on keeping its services as a provider of contact centre technology as innovative as possible.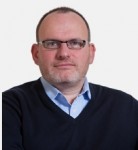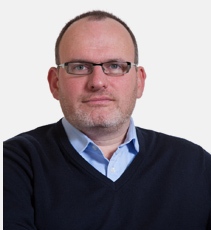 Managing Director of Noetica, Steven Brooks comments:
"This year, Noetica has introduced two ground-breaking innovations to the global contact centre market, with the launch of SmartBound™ and NVP™.
The team is committed to introducing contact centres to new technologies that solve their operational challenges. It is for this reason that we are especially proud to the recognised with an award for innovation."
Noetica SmartBound™
· SnoDrop™ – A technology borrowing concepts from the inbound world, delivering predictive dialling with virtually zero dropped (abandoned) calls.
· SmartAMD™ – In view of expected Ofcom tightening of the regulatory regime, Noetica developed a unique technology for 'safe' Answer Machine Detection eradicating silent 'false positive' calls.
· LPD™ – Patented Live Person Detection for zero 'false positives' and 40% performance uplift.
Noetica Voice Platform (NVP™)
Delivering ACD, IVR, voice recording, quality management and billing, in a telephony solution, NVP™ is a new platform which can be deployed either on premise or in the cloud. Built purely for the use of contact centres, it frees them from the requirement of an enterprise PBX and radically cuts the cost of inbound, outbound and blended telephony.
Brooks adds: "Next year Noetica will celebrate its 20th anniversary and it is testament to the company that it has maintained its impressive pace of development, from when the very first version of Synthesys™ was introduced in 1997. We collaborate with Contact Centre Managers to understand the issues they are facing both on the front-line and the back-office and in turn develop technology-led solutions to help them rise to the challenge."
---
Additional Information

Established in February 1997, Noetica is a British, London based software company specialising in the product development and delivery of customer contact systems. Since 2010, following a successful management buyout, Noetica has been fully owned by the senior management team and has been growing profitably year on year. The company employs a hand-picked team of over 25 talented, passionate and dedicated people most of whom have been with the company for many years and have an encyclopaedic knowledge of its technology and the customer contact industry. Noetica's products help contact centres of all sizes (from 10 to 1,000+ seats) across the globe to achieve continuous improvements in the quality and efficiency of their business activities.
For additional information on Noetica visit their Website or view their Company Profile