Sinclair Voicenet Invests in Customer Support with New Appointment
Sinclair Voicenet, the UK's longest established specialist provider of multimedia interaction recording and advanced contact centre applications, has appointed Ronnie Whittaker as Service and Support Manager. In this new role he will be responsible for developing and managing the company's service capability to enhance the delivery of the highest level of support to customers operating in a wide range of market sectors including public safety, local government and enterprise contact centres.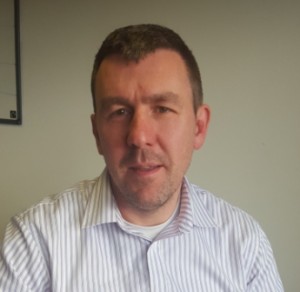 Ronnie Whittaker has over 20 years' experience of working with major blue chip organisations and joins direct from Smart Modular Technologies, a leading global provider of speciality memory solutions. There, as Service Delivery Team Manager, he was responsible for the successful creation of a global service desk function to support customers in the computing, communications, storage and industrial markets. Prior to this, he was Head of Technical Services for IRW Systems, a national provider of IT services and solutions.
According to David Kindness, Professional Services Director at Sinclair Voicenet: "This key appointment will enable us to consolidate our position as one of the UK's leading providers of call recording solutions and enable us to meet the ongoing needs of our customers, many of which operate in mission critical environments. Ronnie's extensive experience of implementing ITIL based services will ensure that we consistently deliver the highest level of customer support across the UK."
---
Additional Information

Founded in 1967, Sinclair Voicenet Limited is the UK's longest established specialist provider of multimedia interaction recording, quality management, interaction analytics and workforce management solutions. Based in East Kilbride, we provide a comprehensive range of customer interaction solutions and services to industry sectors including contact centres, financial institutions and public safety through to local authorities and utilities. Sinclair Voicenet was one of NICE Systems' first Platinum Partners and is the UK's only NICE Certified Consultancy Partner. Uniquely, this qualifies the company to deliver NICE's consultancy package and ensure that applications are configured to meet business requirements and tuned to deliver maximum benefit.
For additional information visit the Sinclair Voicenet Website or view their Company Profile