Enghouse Interactive Signs up IP Integration as its Latest UK Partner – Systems integrator to add extensive range of Enghouse solutions, including flagship contact centre platform, to its portfolio
In an extension to a long-term existing relationship between the two companies, Enghouse Interactive has signed up IP Integration, one of the UK's leading independent systems integrators, as an EMEA partner. IP Integration will sell, market and deliver a broad range of Enghouse Interactive solutions, including the company's flagship contact centre platform, the Enghouse Interactive Communications Center (EICC).
Although the two companies have a long and successful history of working together, this new partnership formalises and deepens their relationship. IP Integration is witnessing major changes in the UK contact centre market and, as it grows its customer base and continues to service some of the largest contact centres in the UK, it has identified the need to expand its core contact centre platform capability to address all contact centres, cross-platform.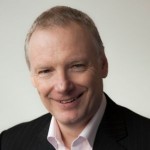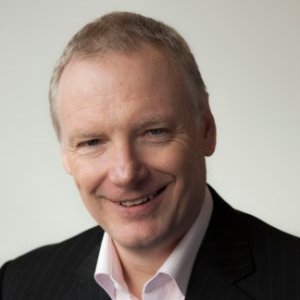 Gary Bennett, Channel Sales Director, Enghouse Interactive says,
"We are delighted to welcome IP Integration to our channel partner programme. The team can draw on a powerful blend of technical, sales and consultancy skills which ideally complement the rich functionality and open standards architecture of our contact centre solution.
"IP Integration has great credibility in the marketplace, is committed to investing in technology and making sure its technical specialists are fully trained. The team has a great track record of delivering successful projects and we are confident our partnership will be a great success."
Neil Boxer, Chief Technology Officer, IP Integration adds:
"We are already established as one of the UK's leading providers of end-to-end contact centre solutions, delivering core contact centre platforms, specialising in application development and integration. With the complexity of contact centres today, it is essential to make sure the core platforms are fit for purpose. However, it is ever more critical to deliver 100% of the client's requirement which often requires us to develop specific applications, integrated into the core IT environment.
In addition, all of this capability is increasingly required to be delivered in the cloud, which this partnership enables us to do. It both cements and broadens our ability to deliver world-class contact centre platforms but continues to allow us to deliver the level of bespoke integration required by our clients.
"We were attracted by the breadth of the Enghouse Interactive portfolio and the company's strong market presence and brand reputation," he continues. "We wanted to work with a provider that could deliver a contact centre overlay platform that can work in a wide range of unified communications environments – and Enghouse fitted the bill perfectly in that respect.
"We have a close working relationship – which is mirrored in our geographical proximity, with our offices next door to each other – so it's another great benefit to be able to take customers over to meet Enghouse when they visit," he adds. "The new partnership with Enghouse Interactive allows us to deliver much more broadly against the customer requirement. Enghouse's extensive reach means that we can now deliver first class contact centre capability to almost any business in the UK."
---
Additional Information

IP Integration is a leading provider of innovative contact centre solutions and services including; consulting, network services, unified communications, IT services and contact centre software and maintenance. The company works in a fast moving environment where the answer to challenges often requires it to combine the expertise of its hardware, telephony, software and commercial specialists. IP Integration is headquartered in Reading, with regional offices in Manchester and Edinburgh and the company provides 24 hour service and support, nationwide.
For additional information visit the IP Integration Website

Enghouse Interactive delivers technology and expertise to maximise the value of every customer interaction. The Company develops the most comprehensive portfolio of interaction management solutions. Core technologies include contact center, attendant console, IVR, diallers and call recording solutions that support any telephony environment, on premise or in the cloud. Enghouse Interactive has thousands of customers worldwide, supported by a global network of partners and more than 1,350 dedicated staff across the Company's international operations.
For additional information visit the Enghouse Interactive Website or view their Company Profile