IPI and ZSAH Team up to Deliver CX Innovation – Geospatial and analytical tools add data-driven intelligence to contact centre offerings
IPI, the contact centre specialist, have announced that it has partnered with cloud, data analytics and digital managed services provider zsah, to deliver cloud-based innovation, customer experience (CX) solutions, and next-level contact centre applications. Bringing together a combined portfolio that incorporates zsah's unique set of analytical applications and IPI's expert CX and contact centre consulting services, the partnership will focus on driving intelligence from information and data, empowering businesses and contact centres to optimise operations for themselves and their customers.
In particular, the partnership will include the functionality of zsah's geospatial analytical tool, Eqolines. Integrated with visual analytics platform, Tableau, Eqolines helps organisations travelling to deliver a service and consumers travelling to consume a service to streamline their journeys and optimise their investments through data analytics. Eqolines will enable IPI's clients, particularly those in the retail, public sector and utilities spaces, to deliver unique services to end-user customers and gain recognition for an excellent experience.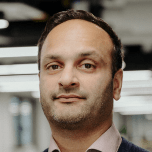 Amir Hashmi, founder and CEO at zsah, commented,
"Our partnership with IPI will take CX to the next level. Our portfolios are highly complementary, with zsah helping organisations extract maximum value from their tech investments and data assets, and IPI bringing its expert consulting services and CX knowledge to the table,"
"We want to enable organisations to regain control and make smart, evidence-based business decisions. This partnership solidifies what has been a long working relationship, and we're delighted to be working with Dave and the team to build an exciting roadmap of innovation."
Looking to the future, IPI and zsah plan to develop a consulting-based insight tool for combining multiple sources of relevant commercial data to deliver more valuable information to customers.
This software will collect and analyse multiple feeds of data, hugely prevalent throughout organisations in today's digital-first world, and turn this data into value. With IPI's consulting expertise around contact centre operations, and zsah's capability for agile DevOps and analytics, IPI and zsah aim to create solutions that will deliver added value to customers, but also provide greater business intelligence to enable them to grow this value in the future.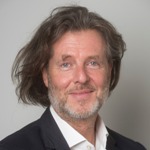 Dave Glasgow, Director IP, commented,
"We are thrilled to be officially partnering with zsah, whom has been a close associate for over a decade. This is a natural point for us to combine our capabilities and leverage our collective skills and expertise to focus on helping all of our clients become more agile and deliver an improved experience to their own customers,"
"The combination of zsah's data analytics and IPI's business intelligence gives us a strong foundation to continue innovating throughout our partnership."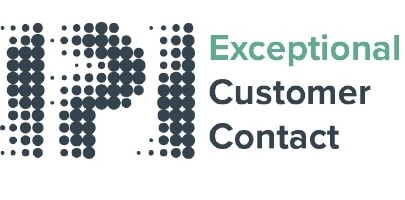 IPI is the UK's leading digital contact centre specialist, focused on creating intelligent and innovative contact centre solutions that deliver exceptional customer experiences.
IPI understands that technology is only part of the solution to addressing business challenges within the contact centre. Its experts know the intricacies of people, technology, processes and customer demands and understand the realities of running a contact centre, as well as the practicalities of making advanced software deliver to its full potential.
By looking at the challenges and business drivers in the contact centre, both today and in the future, IPI ensures its clients realise the full benefits of their contact centre technology by using it as an enabler to achieve measurable results and maximise investment value. Fully focused on business outcomes, IPI offers a comprehensive blend of contact centre operational experience, combined with deep technology expertise. This enables its experts to align the most appropriate technology for its clients' needs, and ensure people are equipped in the short and long term to deliver exceptional experiences.
Founded in 2001, IPI supports more than five million customer interactions and 65,000 agents every day. Headquartered in Reading, UK, IPI also has offices in London and Manchester, as well as in the Philippines.
For additional information on IPI view their Company Profile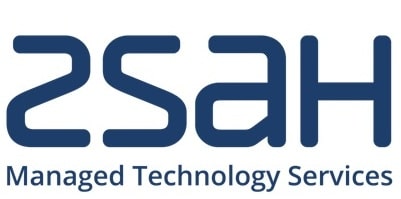 Established in 2002, zsah provides managed cloud, DevOps, D&A, and IT services. Our technical and service delivery capabilities span the tech sector from simple secure cloud hosting to data analytics, software development and beyond to add value to your existing functions or complement your IT operations, where and when you want.
With Eqolines we now offer democratised geospatial capability to easily visualise the reachable world using different modes of transport.
With the kind of partners, experience and ethics that characterize zsah, we enjoy exceptionally high loyalty, satisfaction, and retention rates from our customers.
For additional information on zsah visit their Website