Introducing the new Jabra Engage 55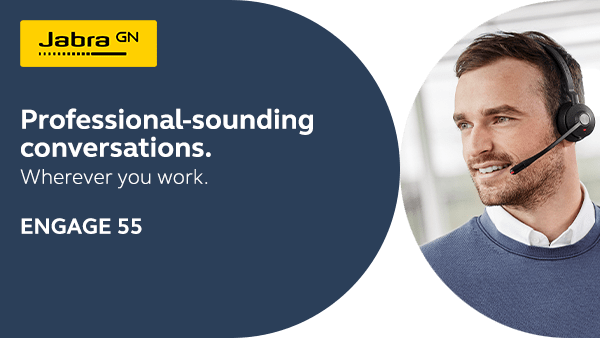 Jabra Engage 55 is engineered for people who spend most of their day on calls and virtual meetings, minimising background noise for professional-sounding conversations.
Engage 55 comes with a compact USB DECT adapter for easy mobility during calls and enables users to easily switch between home and office.
And because Jabra Engage 55 is simple to set up and use, your teams will always be ready to talk.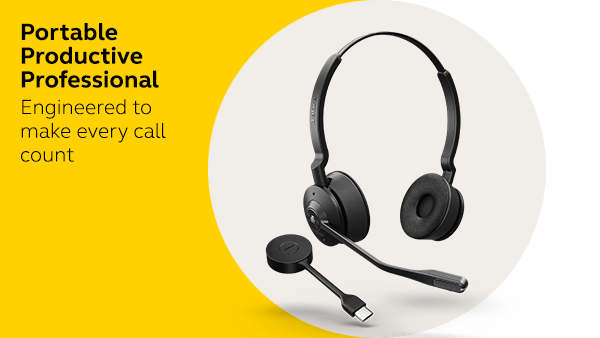 – Outstanding wireless range. Up to 150m from your laptop with no base.
– Maximum security. Certified to DECT Security Step C.
– Professional-grade conversations. Impressive noise-cancellation.
– Lightweight designs. Choice of wearing styles.
– Easy to use. Comes with pre-paired adapter.
– Compatible. Works with all leading Unified Communications (UC) and contact centre platforms.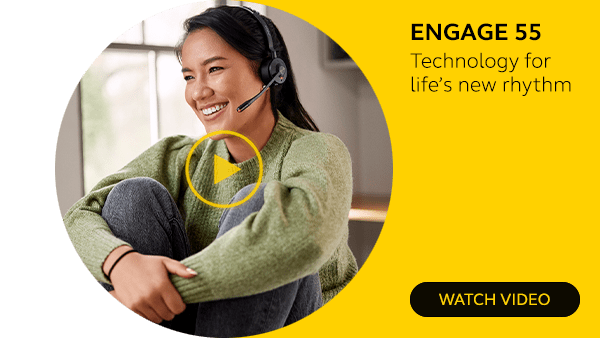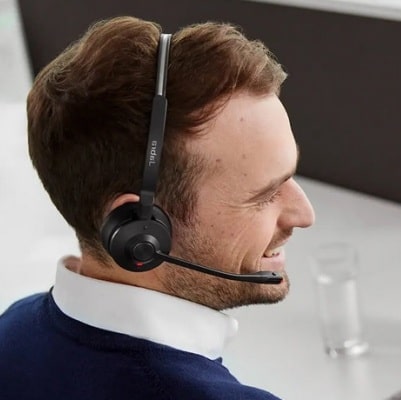 The Engage 55 is available NOW at selected retailers
For additional in information on the Jabra Engage 55 Click Here
Jabra is a world leading brand in audio, video, and collaboration solutions – engineered to empower consumers and businesses. Proudly part of the GN Group, we are committed to letting people hear more, do more, and be more than they ever thought possible. Jabra engineering excellence leads the way, building on 150 years of pioneering work within GN. This allows us to create integrated tools for contact centers, offices, and collaboration that help professionals work more productively from anywhere; and true wireless headphones and earbuds that let consumers better enjoy calls, music, and media. GN, founded in 1869, operates in 100 countries and delivers innovation, reliability, and ease of use.
For additional information on Jabra view their Company Profile