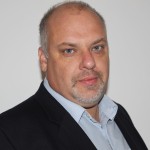 Performance Improvement through WFO By James King, Managing Director, ASC UK
In today's increasingly competitive market, senior executives at both contact center companies and enterprise-based organizations are driven by a need to succeed. With margins, revenues and customer satisfaction under constant attack from external market forces, they must completely understand the dynamics of their business in a constantly changing multi-channel environment. Meanwhile, consumers are bombarded with diverse choices and often develop product knowledge comparable to experts within the organization.
Performance Improvement Methods
Performance improvements are often based on massive overhauls in technology to optimize outdated legacy systems and processes, or an unmanageable conglomeration of disparate systems. These systems may have been combined due to the acquisition of other businesses and must be navigated to satisfy customers during a short interaction window.
Another form of performance improvement concentrates on "marginal gains," a concept championed by the head coach of the British cycling team. In business, the concept of marginal gains involves fine tuning and streamlining processes to achieve a one-to-two percent increase in productivity, often with a significant impact on individual performance and overall business results.
However, this type of performance management requires extensive analysis on an ongoing basis with much more measurement of constantly changing business data as well as intra-day and, in some cases, real-time decisions. To further optimize messaging and offers to a client as well as business processes, rapidly fluctuating market trends must be interpreted, and the back and front office systems must be woven more tightly together.
So, how can a business measure its existing performance prior to initiating the changes required for improvement and optimization? How should large enterprises proceed, especially when key business processes are virtualized into separate silos for HR, IT and Operations? The effective implementation of a Workforce Optimization suite offers a comprehensive solution.
Workforce Optimization Capabilities
Workforce optimization (WFO) provides a business with essential insight and business intelligence into how its employees are performing, extending the use of Workforce Management (WFM), designed to schedule the correct number of people, with the correct skills to meet client demands.
Workforce optimization breaks down the virtualized silos from the core business functions of HR, IT and Operations by using analytics to both measure and report on cross-channel processes and client interactions. Like WFM, it concentrates on reducing costs and improving efficiencies, but it also uses an enhanced application layer to support the integration of other key business metrics such as Customer Satisfaction (C-SAT).
WFO supports business growth and increased profitability as well as improvements in the sometimes controversial but still highly regarded universal measurement of an organization's Net Promoter Score (NPS).
Conclusion
A well-implemented WFO suite streamlines and automates processes, makes key business intelligence data visible to all levels of management, and enables better decision making. It complies with legislative and governing body guidelines and ultimately leads to increased revenues, improved 'First Call Resolution' (FCR), an overall better 'Average Handle Time' (AHT) and reduced Average Wait Time (AWT), resulting in increased C-SAT and NPS scores.
Workforce optimization represents the next step for an organization to optimize the performance of its employees by comprehending and managing the symbiotic impacts of staff on both operational efficiency and the customer experience.
---
ASC is a leading global provider of innovative solutions to record, analyze and evaluate multimedia-based communications. ASC's solutions reveal vital information, enabling companies and organizations to considerably improve their value creation: contact centers enhance customer service, efficiently deploy staff and increase productivity. Financial institutions fulfill documentation requirements, achieve a higher level of legal security and reduce costs. First responders and public safety organizations enhance reactivity in emergency situations.