Are Your Contact Centre Agents Ready for the Christmas Rush? Chris O'Brien of Aspect Software asks the questions (and gives some handy tips!)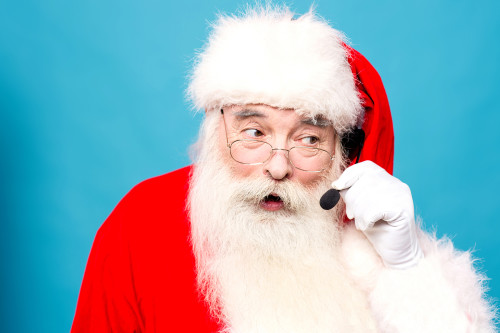 The weather may be cooling off, but for contact centre personnel things are just heating up. The end-of-year holiday festivities to come over the next few months are sure to bring joy to households around the world, but a confluence of factors related to seasonal holidays is likely to put a serious strain on contact centre personnel, including agents, managers and back office administrators.
Deliver superior holiday customer service
According to the National Retail Federation, retail sales are anticipated to climb 3.6 percent this holiday season. In addition, online sales are forecast to grow up to 10 percent over last year. Business leaders will be satisfied with growing revenue, as will the recipients of holiday gift shopping. But along with the uptick in revenue, businesses must also be prepared for the corresponding increase in holiday customer service inquiries.
The spotlight shines especially bright come holiday season, so the organisations that rise to the occasion are likely to leave a lasting imprint on consumers, setting up their business for success heading into 2017. But organisations that fail to meet the needs of customers may stumble out of the gate in the New Year.
That's why it is particularly important for businesses to ensure that their contact centres adhere to best practices during the Christmas season.
What should businesses be doing to ensure their customers get the support they need?
One of the most critical actions that contact centre leaders must take is to ease the burden experienced by agents as they handle the Christmas surge in customer contacts. That way, contact centre agents can ensure quality interactions with every customer. A satisfactory interaction can make or break a customer's experience, so setting up your agents—the front line in your contact center—for success is key.
Deploy an intuitive interactive voice response system so that customers with simpler inquiries can resolve their issues autonomously. This will give your contact centre agents all the time they need to handle more complex quandaries.
Incorporate workforce optimization software so your contact centre agents can provide consistent omni-channel support to lead to more efficient interactions. Such software can also provide agents with real-time data to further improve their performance.
In some cases, increasing the effectiveness of your existing personnel alone won't be enough to handle the influx of customers during the Christmas season. At that point, your contact centre may need to deploy more agents, or make other amendments to the work schedule to ensure that you're running at full capacity. With the right contact centre solutions, agents, managers or even back office personnel can ensure that the contact center can scale up and schedule according to need, ensuring optimal customer support without wasting precious resources.
If your agents made the "Nice List" this year, be sure to give them a gift that can keep on giving—contact center software
---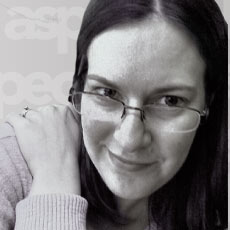 Additional Information
Chris O'Brien is Digital Content Manager at Aspect
For additional information on Aspect Software visit their Website or view their Company Profile