Latest recruitment drive means New Call's contact centre workforce has nearly doubled to 190 since the start of last year.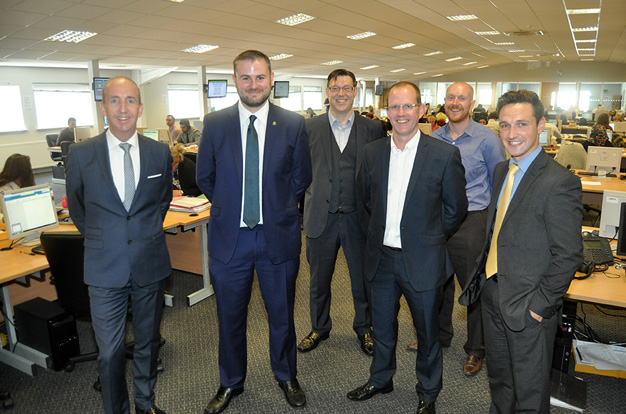 Leading value telecoms company New Call Telecom, which owns the Primus Saver brand, is hiring 20 new employees at its call centre facility in Burnley, Lancashire, to cope with growing demand for its services. The jobs boost was announced today alongside a visit to the centre by MP Andrew Stephenson, who welcomed the expansion.
Mr Stephenson, Conservative MP for Pendle, said: "It is inspiring to see how a local enterprise has managed to fulfil its business targets while contributing to the region's growth by hiring local candidates."
New Call has grown strongly as a result of the success of its award winning broadband and phone offers since it relocated its Indian contact centre operation from Mumbai, India, to Burnley in 2011. It began 2013 with 100 employees and, after adding more during last year and earlier this year, the latest sales recruits will take its workforce to 190.
The company is strongly committed to the local community and actively promotes employee education and training through the New Call Academy apprenticeship scheme.
Nigel Eastwood, New Call's founder and Chief Executive, said: "This latest recruitment initiative and business expansion is driven by our strong growth and business commitment. Since relocating to Lancashire we have received a number of industry awards and best value recommendations in recognition of our impressive offering. It is vital that we continue to employ the best and most passionate staff to ensure our success."
The jobs boost coincides with New Call's fourth birthday and further positions the company as the fastest growing firm in Lancashire. Its success was recently recognised with nominations in several categories of the BIBAs, Lancashire's biggest and most prestigious business awards, including 'Most Inspiring Business of the Year', as well as in its nomination for 'High Growth Business of the Year' at the E3 Business awards.