Salesforce.com, pioneer in Cloud based CRM, is available with Nixxis Contact Suite.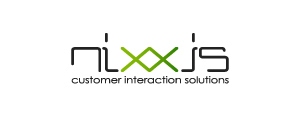 To answer the request of many US and European based customers, Nixxis has worked on a complete integration of Salesforce CRM via OpenCTI. In addition to the management of Nixxis features in Salesforce, this integration allows a real interaction between the software's. Indeed you can create targeted campaigns directly in Salesforce and feed your customer records with information collected during conversations via Nixxis Contact Suite v2.1 trough calls, emails, chats, SMS, fax or even social website…
The big advantage offered by Nixxis thanks to the OpenCTI integration is that your customer information are updated directly in Salesforce.com avoiding the never-ending duplications, copies, synchronizations, exports and imports that are often the cause or mistakes or data loss.
Nixxis and Salesforce information are always automatically synchronized.
A convenient way to maintain your efficiency by keeping the reporting formats that you are already familiar with.
This integration performed on the basis of the OpenCTI standard is now available for all new Nixxis clients, but also for all existing customers wishing to upgrade to the latest version of NCS v2.1.