Spark Response has created 30 new jobs after securing a new contract with one the UK's biggest energy providers.
The contract will see Spark Response provide telemarketing services to help the energy provider with its customer acquisition strategy.
The appointment follows a hugely successful 12 months for Spark's contact centre division, after being appointed by BT to provide customer acquisition services in 2013.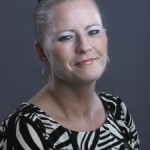 Dawn Ferris-Lawson, Head of Consumer Sales at Spark Response comments
"Since July 2013 we've grown our dedicated BT team from a small group of 25 advisors, up to a team of over 90 today. "
"The fact that we have been appointed as a contact centre partner to another blue chip organisation is simply down to the focus of the team and levels of business results we've achieved over the last 12 months."
The contract win is one of several for Spark Response in 2014. Spark have been appointed to provide order fulfilment services to ethical footwear brand Gandys Flip Flops, who supply leading department stores including Liberty, and Selfridges, and are worn by countless celebrities. Parka London, an emerging fashion brand, and North East brand Oasis Floral Products have also appointed Spark to manage eCommerce fulfilment from their Gateshead based warehouse complex.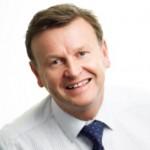 Peter Slee, Managing Director at Spark Response adds
"2013/14 has been a transitional year for the business, when we've re-entered the hugely competitive telemarketing environment and performed remarkably well from a standing start.
As we welcome our new clients to Spark we're sure this division will continue to grow and we'll further expand our team. Our new fulfilment contracts also demonstrate our ability to provide flexibility to meet the short term needs of entrepreneurial, growing brands, whilst also crucially providing long term scalability to assist with business growth and seasonal peaks. As we enter our new financial year, we're in a solid position to grow our client portfolio."