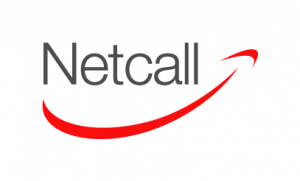 Netcall Liberty® 3.0 Now Rated "Avaya Compliant" –  Customer Engagement application is compatible with key Avaya contact centre solutions
Netcall have announced that its Liberty platform is compliant with key contact centre solutions from Avaya, a global provider of solutions that enable customer and team engagement across multiple channels and devices for better customer experience, increased productivity and enhanced financial performance.
The Netcall Liberty platform helps organisations transform customer engagement, improving quality and reducing costs when engaging with customers across multiple communication channels.
Netcall's Liberty platform is available as a comprehensive suite or on a modular basis, hosting multi-channel capabilities that intelligently manage interactions, contacts, content and data. Liberty can improve the efficiency of existing installations through deployment of targeted functionality, or implemented as a complete suite with the latest Avaya Aura® platforms to meet organisations end-to-end customer engagement needs. The application is now compliance-tested by Avaya for compatibility with Avaya Aura Communication Manager 6.3, Avaya Aura Session Manager 6.3, and Avaya Aura System Manager 6.3.
Netcall is a Technology Partner in the Avaya DevConnect program—an initiative to develop, market and sell innovative third-party products that interoperate with Avaya technology and extend the value of a company's investment in its network.
As a Technology Partner, Netcall is eligible to submit products for compliance testing by the Avaya Solution Interoperability and Test Lab. There, a team of Avaya engineers develops a comprehensive test plan for each application to verify whether it is Avaya compatible. Doing so enables businesses to confidently add best-in-class capabilities to their network without having to replace their existing infrastructure—speeding deployment of new applications and reducing both network complexity and implementation costs.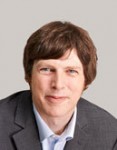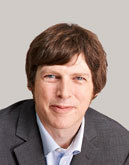 Commenting on the announcement Richard Farrell, CTO, Netcall said,
"Netcall customers can continue to have confidence that our solutions will seamlessly interoperate with the latest Avaya solutions. With simple and cost-effective integration using open, standards-based platforms, our solutions help customers leverage the investments they've made in their Avaya communications infrastructure."
Eric Rossman, Vice President, Developer Relations, Avaya commented,
"Technology partners like Netcall are helping Avaya customers get the most out of their investment through innovative and complimentary solutions. By successfully completing compliance testing, Netcall provides customers with the tools to improve and enhance their customer engagements."
---
Additional Information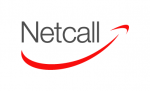 Visit the Avaya Development Market Place Website or Corporate Website
Visit the Netcall Liberty Website or view the Netcall Company Profile