Managing demand effectively through scalability and proactivity through the contact centre
Martin Taylor, Co-Founder and Deputy CEO, Content Guru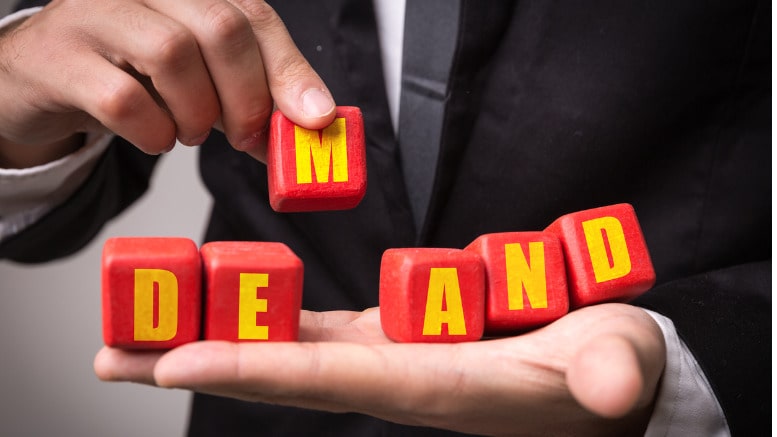 To provide great customer and citizen experiences, managing demand effectively is essential. Every interaction is important and nobody wants the frustration that inevitably arises when an organization cannot deal with increased contact volumes. Unfortunately, it is still common that those seeking support will face long wait times and frustrations when trying to resolve their issues. Sitting at the heart of the problem is outdated technology that limits an organization's ability to adapt to demand. Fortunately, cloud-based technology is now changing the game for customer experience (CX) leaders.
Fluctuations in demand are very much part and parcel of contact centre operations and CX leaders will be used to facing the challenges presented by these situations. Some industries are more susceptible to high-traffic events than others and prepare accordingly. For example, in sectors such as emergency services and utilities, rapid increases in demand are a case of 'when' not 'if'. Organizations must act to avoid high-priority interactions being turned away by deploying a strategy that is not only highly scalable but also takes a proactive approach.
Understanding scalability issues
All too often when organizations are experiencing a peak in demand calls are dropped, enquiries get missed and customers are pushed away, usually with an automated message telling them to try again later. No provider wants to offer this service to customers or citizens, but they are often limited by the capabilities of their legacy technology. Old-style on-premise CX solutions don't offer the ability to scale instantaneously and they furthermore provide only a very limited range of contact channels; with traditional voice-based phone interactions usually the only way of interacting. As a result, organizations often find themselves struggling to manage an influx of interactions, leaving valuable customers out in the cold.
The role of omnichannel cloud in demand management  
Cloud-based solutions are providing a platform for organizations in all sectors to meet the challenges that technology failed to surmount. As we have seen with the popularity of the public and private cloud, for example, organizations enjoy the added capabilities of increasing usage to meet demand; and this is no different in the CX domain. The scalability provided by cloud-based solutions allows businesses to rapidly increase capacity as and when it is required, then scale it back down after the event. As a result, predicted demand, such as regular peak hours, or unpredicted demand, such as when a disaster occurs or an unexpected announcement is made, can both be serviced effectively and in a cost-efficient way.
As well as meeting increased capacity, the majority of organizations that adopt cloud-based solutions also address potential spikes in phone interactions through an omnichannel approach. Answering inbound phone interactions is labour-intensive, with agents only being able to answer one query at a time. However, today's cloud-based CX solutions allow organizations to harness multiple ways of communicating, consistently and easily. For example, instead of being forced to call to make a query, there is now increasing consumer appetite to use other methods such as social media, Instant Messaging chat and self-service portals. As well as diverting people away from reaching out via phone calls and reducing the impact on call waiting times, agents can answer text-based requests more quickly and at a higher volume, allowing demand to be managed more effectively.
Furthermore, Artificial Intelligence-powered bots enable both spoken and written communications to be either fully or partially automated from within the cloud-based CX platform. These Machine Agents free human agents to service more complex cases, or those requiring empathy or decisions, especially during the busiest periods.
Adopting a front-foot approach  
To further decrease the volume of inbound enquiries, cloud-based solutions allow for proactive messaging campaigns to be deployed. Personalised, time-relevant messages sent through SMS or social media keep customers informed and reduce the need for direct contact. A growing number of successful use cases of proactive messaging highlight use cases such as utilities providers who are experiencing service outages in extreme weather, or airlines who can automatically update travellers about flight delays. Reaching out and getting on the front foot means customers are better informed and inbound interactions are streamlined – key when managing peak demand.
Customer and citizen expectations are now higher than ever and shifting from legacy to cloud-based solutions is key to ensuring they do not receive second-class service when it matters most. Organizations that have stuck to their 'tried and tested' methods based around on-premise telephony-era solutions will continue to experience challenges with scalability and will struggle to keep up with emerging trends such as the ever-growing list of new communications channels that customers want to use. The versatility, scale and intelligence of cloud solutions ensures great experiences will be consistently delivered, however great the levels of demand.

Martin Taylor is Co-Founder and Deputy CEO at Content Guru
Content Guru ensures customer experience and contact centres meet the needs of every customer, seamlessly.
storm is used by public and private sector organisations across the Americas, Europe and Asia-Pac, in markets ranging from finance and healthcare through to government and utilities. Public sector customers relying on storm for mission-critical services include the NHS, Serco and US Federal Government.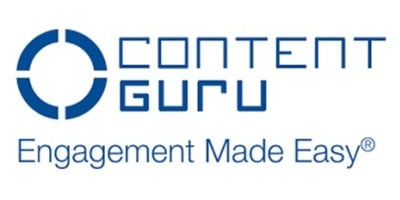 For additional information on Content Guru view their Company Profile