LV= has been voted the best insurer for customer satisfaction, according to the 2014 UK Institute of Customer Service Customer Satisfaction Index (UKCSI)[i].
In the UKCSI survey, involving around 10,000 consumers from across the UK, LV= received the highest customer satisfaction score for an insurer with a score of 83.0 out of 100, compared with the average score of 77.6.
The online survey asks consumers to choose a company and rate it based on a number of factors. It shows that LV= is the most trusted insurer and the one that consumers think is the easiest to do business with. LV= also received high scores for helpfulness of staff, and how easy it is to find things on its website.
Overall, the UKCSI survey shows that LV= is now ranked 14th for customer satisfaction out of more than 200 organisations across a wide range of sectors.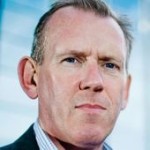 John O'Roarke, Managing Director of LV= General Insurance, commented: "Our approach to customer satisfaction is actually quite simple – we believe that if we provide consistently fair premiums and great service, the rest will take care of itself. Naturally, we're delighted with the results of the UKCSI survey as they confirm the high level of trust we have earned with our customers and explain why we are now the UK's most recommended insurer."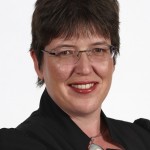 Jo Causon, CEO of the Institute of Customer Service, comments: "I would like to congratulate LV= on its achievements in the 2014 UKCSI. In this ever changing environment, organisations must invest in customer insight and apply it with agility. In a sector like insurance this is even more important as the research also indicates that those who score higher for satisfaction are more trusted by their customers. This underlines the importance of customer service in building and sustaining trust and reputation; further demonstrating the importance of a long term focus on customer service to enable sustainable business performance."
For further details on LV= Click Here