AmicusHorizon has been recognised for delivering outstanding customer service to its home ownership and leasehold customers.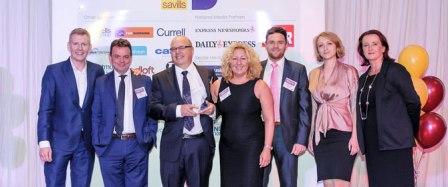 The housing association won an Excellence in Customer Service award at the National Housing Awards 2014. The awards – now in their eighth year – promote and showcase the innovation and good practice achieved within the affordable housing sector.
The Excellence in Customer Service award is for the affordable home ownership department or organisation that has demonstrated 'outstanding customer service through providing an exceptional service or product'. The other shortlisted organisations in this category were Orbit Group and Places for People.
One of the key factors for AmicusHorizon's success has been the 'One Team' approach between its Home Ownership and Response Team.
Home Ownership provides Response customer advisors with the knowledge they need to answer questions at first point of call. The two teams work together continuously to guarantee the content is concise and accurate.
This has led to a huge increase in the number of calls handled right first time, leaseholder customer satisfaction, and satisfaction with complaints handling.
Describing AmicusHorizon's 'One Team approach, the judges said it "shows a real desire to get customer service right for both customers and for the staff implementing it."

Michael Cleaver, Director of Home Ownership at AmicusHorizon, said: "This award demonstrates that delivering great services to home owners relies on a One Team approach. Our aim is to improve the service further and to give our customers the best experience possible."
Over 500 guests attended the award ceremony at the Lancaster Hotel in London Thursday 11th September 2014