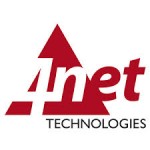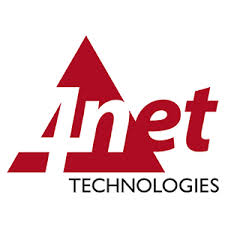 4net Technologies Wins for United Kingdom in Prestigious Awards competition
4net Technologies with its Head Office in Manchester, United Kingdom has today been named as a National Champion for Customer Service in The European Business Awards sponsored by RSM International; a prestigious competition supported by businesses leaders, academics, media and political representatives from across Europe.
The European Business Awards now in its 8th year engaged with over 24,000 business from 33 European countries this year and 709 companies from across Europe have been named today as National Champions; going through to the second phase of the competition.
4net is at the forefront of technology developments within the telecommunications market, specialising in contact centre technologies, unified communications and managed and cloud services. They operate in all market sectors across the globe and offer a complete communications package from design and implementation, through to after sales customer support and maintenance.
4net Technologies has taken the concept of customer care to a new level, establishing itself as one of the most successful service led communications specialists in the UK. Their focus on customer service has resulted in an exceptionally low annual churn rate over the last 8 years (99.96% retention) and a Net Promoter score of 89%.
Richard Pennington, 4net's Managing Director said: "We're very proud to be selected to represent the United Kingdom as a National Champion for our Customer Service. The European Business Awards is widely recognised as the showcase for Europe's most dynamic companies and we are now looking forward to the next round of the judging process where we can explain in more depth how we are achieving business success."
Adrian Tripp, CEO of the European Business Awards said: "Congratulations to 4net Technologies it is a great achievement to be named National Champion and we wish them luck in the next stage. The European Business Awards is going from strength to strength, inspiring businesses to greater success and helping to improve the competitive edge of companies across Europe."
Jean Stephens, CEO of RSM International, said: "Every year this competition gets tougher and more competitive as more companies, of varied sizes and across all sectors, chose to compete in this prestigious competition. With the increased number of entries and countries, this year looks to become the toughest Awards yet. It will be exciting to watch as we move through to the next round."
A panel of judges made up of Europe-wide business leaders, academics and entrepreneurs will view the National Champions' videos, and award the best of this group the coveted 'Ruban d'Honneur' status. Ruban d'Honneur recipients will then go on to the grand final in 2015. All of the National Champions will also take part in a public vote to decide 'Public Champions' for each country. Last year over 93,000 votes were cast, and over 400,000 people visited the EBA website during the competition.
Supported since their inception by lead sponsor and promoter RSM International, the seventh largest audit, tax and advisory network worldwide with a major presence across Europe , the European Business Awards was set up to recognise and reward excellence, best practice and innovation across the European business community.
For additional information see,