New Local Government Contract Wins See Content Guru's storm Platform Support Over 6M UK Citizens
 Content Guru, Europe's leading cloud contact centre and customer experience (CX) technology provider, has today announced its growing momentum within local government. In the first half of 2023, Content Guru increased the number of councils in its customer base to cover an additional 2.5 million UK citizens. The increase means 10% of the UK population is supported through its storm® platform when interacting with local authorities as they modernise and improve citizen services.
Among Content Guru's expanding customer base are Sheffield City Council, Southampton City Council and Portsmouth City Council; all of whom are increasing their digital innovation and communications. Strong growth has been driven by demand from citizens that are looking for highly accessible, omni-channel services. As a result, local authorities look to migrate from legacy to cloud-based systems that support social, digital and self-service channels as well as reliability, scalability and a number of integrations.
Meeting compliance regulations is vitally important for local authorities and storm allows providers to meet the standards, such as PCI compliance, GDPR and WCAG 2.1 through its extensive accreditations. As a result, providers can be safe in the knowledge they are fully compliant in a range of areas including hosting citizen data, taking payments, and are meeting the accessibility requirements so that all citizens are catered for.
 Content Guru's work with Sheffield City Council was recently recognised at the Digital Technology Leaders Awards 2023. Sheffield City Council and Content Guru were cited as having implemented the 'Best Public Sector Digital Project' and picked up the award for which recognised the innovative rent collection service which is delivered through storm.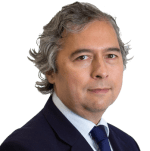 Martin Taylor, Co-Founder and Deputy CEO at Content Guru, explained,
"In today's digitised world, citizens demand highly accessible and seamless interactions across all sectors, and local government providers are responding to meet expectations,"
"Historically, local government providers have been unable to offer digital, social and self-service interactions, but due to functionality of cloud-based Contact Centre as a Service (CCaaS) platforms such as storm, this is now a reality. Making engagements easy for both providers and citizens alike, whilst also covering critical compliance regulations, is key for improving experiences and we are looking forward to continuing support in this sector."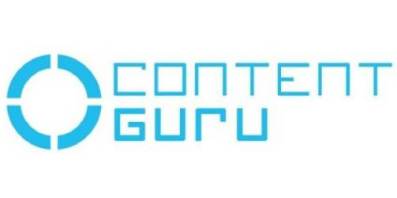 Content Guru helps organisations achieve outstanding customer experience. Its cloud-based solution, storm®, ensures that customers' requests and issues are quickly and accurately resolved – simply put, engagement made easy. storm cloud services are used by over 1000 large-enterprise and public-sector organisations in over 50 countries, and trusted for mission-critical applications by major organisations, such as AXA, the NHS, Rakuten Communications and US Government.
For additional information on Content Guru view their Company Profile