Exclusion epidemic: Jabra research reveals Millennials feel most ostracised in hybrid meetings
– Millennials are over 4 times as likely as Boomers to feel left out in online meetings
– Over half (55%) of colleagues said they feel that video helps them feel as involved as when they are in the office
– 55% agree that colleagues with video on seem more engaged/involved in meetings than those with video off
After years of resisting, many workers are now back in the workplace , bringing with them the return of in-person meetings. In fact,58% of all meetings are now held in meeting rooms, with roughly half of them involving online participants. The rise of hybrid work has resulted in new challenges in terms of inclusivity and the understanding of meeting room technology according to Jabra's 2023 edition of its Hybrid Ways of Working Global Report conducted amongst 304 UK respondents (1,845 people in the total of six key markets worldwide).
Jabra's new report uncovers the state of meetings in hybrid work, including the largest barriers and opportunities for employees and organisations. As hybrid work continues to impact employees' habits and behaviours, leaders need to rethink their overall working models to ensure effective collaboration.
Bridging the generational gap in hybrid meetings
We are currently living in an era of a multi-generational workforce with very different life experiences and perspectives. Whilst technology and autonomy can go a long way in enabling inclusive, productive, and creative meetings, there are still other dynamics to look out for which can cause people to feel left out.
According to Jabra's research, when asked how often they feel left out of the conversation in online meetings, Millennials were over 4 times as likely as Boomers to say they feel this way. Similarly, Gen X and Boomers were more than two times as likely to say they never feel left out of a conversation.
Although Millennials are "digital natives", they are also some of the youngest and least experienced employees, meaning they may lack the confidence to speak up in meetings. Leaders must be mindful of these intergenerational dynamics and effectively use meeting technology to create a more inclusive hybrid meeting culture. This gives each employee the confidence to share fresh ideas and actively participate in discussions in a way that best suits them.
Using video in meetings can have a positive impact on your career
Should you have cameras on or off in an online meeting? When it comes to presenting ourselves as professionals in online environments, the verdict from employees is clear: using video can have a positive and empowering impact on your career.
Jabra's research found 55% of employees believe that using video impacts how they perceive their colleagues in meetings. They agreed that their colleagues using video seem more competent, more engaged, and more trustworthy in meetings than those who do not. However, similar to the way that Millennials feel left out in online meetings, the research also found that they feel pressured to have their cameras on.
When employees can't join a meeting in a way that works for them, remotely or in-person, employers run the risk of exacerbating existing issues within their teams, such as inequalities or negative social dynamics. Therefore, before leaders create mandatory video use policies, they must first be aware of the challenges that those policies can create.
Accessibility and training can drive meeting room technology adoption
At the beginning of the pandemic, employees all over the world were forced to adapt overnight to fully remote meetings. Even though employees are increasingly returning to the office, there is still at least one person joining from a remote location.
According to the research, not enough has been done to support those returning to the office to get familiar with meeting room technology. In fact, 45% of employees say they're hesitant to take meetings in a meeting room because they're less comfortable with the technology compared to just using their own laptop.
As organisations around the world continue to upgrade their office meeting rooms, it's essential that comprehensive training and guidance for employees is provided. By ensuring employees can use the technology, business leaders can maximise the benefits of their enhanced meeting rooms and foster a seamless transition into the hybrid work environment.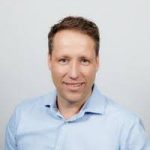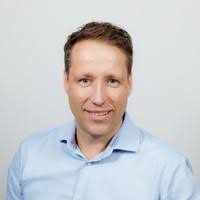 Holger Reisinger, SVP at Jabra said,
"As we all know, hybrid work is now the norm for millions of knowledge workers worldwide, bringing with it new challenges to the way we collaborate with one another.
While employees speak to the well-being benefits of flexible work, many employers have struggled to lead widely distributed teams. Moving forward, it's essential that leaders give employees the tools they need and allow them to join meetings from where it best suits them.
This will instill trust, empower decision-making, and allow the best ideas to rise to the top."

To Download a copy of the full report Click Here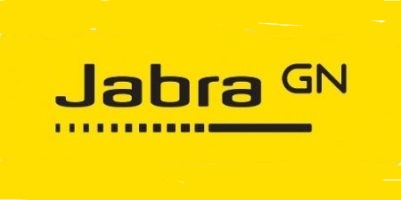 Jabra is a world leading brand in audio, video, and collaboration solutions – engineered to empower consumers and businesses. Proudly part of the GN Group, we are committed to bringing people closer to one another or to whatever is important to them. Jabra engineering excellence leads the way, building on 150 years of pioneering work within GN. This allows us to create integrated tools for contact centers, offices, and collaboration to help professionals work more productively from anywhere; and true wireless headphones and earbuds that let consumers better enjoy calls, music, and media.
For additional information on Jabra view their Company Profile
This survey was conducted online within the United States, United Kingdom, France, Germany, Poland, and Japan by Toluna on behalf of Jabra from April 13, 2023 – April 21, 2023 among 1,845 knowledge workers. This online survey is not based on a probability sample and therefore no estimate of theoretical sampling error can be calculated. The survey includes respondents from the following generations: Gen Z (ages 18-26), Millennials (27-42), Gen X (43-58), and Baby Boomers (59-77).